Firearm Lock With Key - Top-Quality Lock for Optimal Firearm Safety
Mar 12, 2018
Gun Store Las Vegas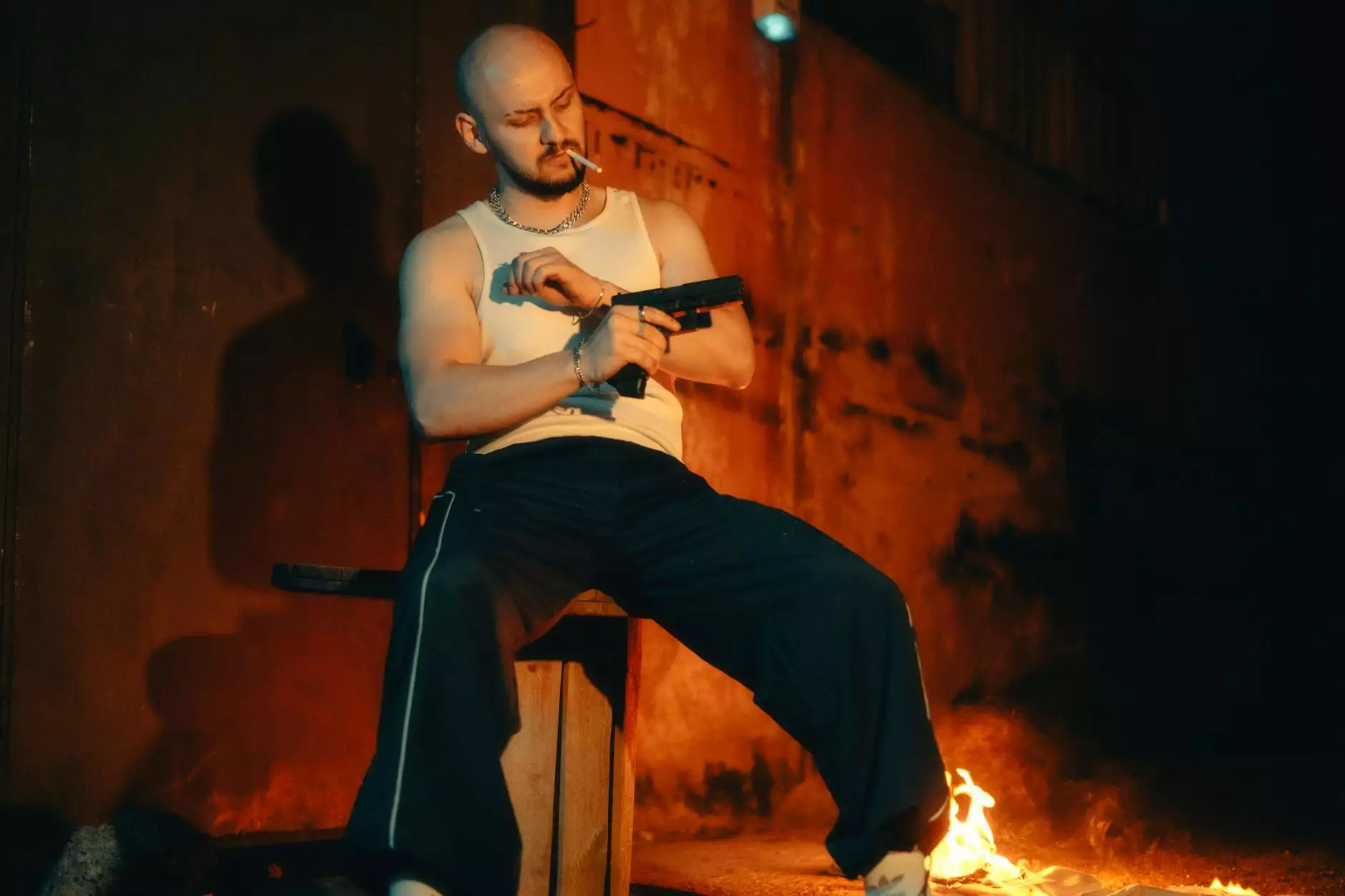 Introduction
At Guns 4 USA, we understand the importance of firearm safety. That's why we proudly present the Firearm Lock With Key - a state-of-the-art lock designed to provide the utmost security for your firearms. Our lock is meticulously crafted with high-quality materials and advanced technology, offering peace of mind and safeguarding your loved ones from potential accidents or wrongful use.
The Importance of Firearm Safety
Firearm safety is of paramount importance, particularly in households where firearms are present. Accidents involving firearms can lead to severe injuries or even fatalities, which is why responsible ownership is crucial. By securing your firearms with our Firearm Lock With Key, you take a proactive step towards protecting yourself, your family, and your community.
The Features of Our Firearm Lock With Key
1. Robust Construction
The Firearm Lock With Key is built to last, constructed with durable, reinforced steel. This ensures its ability to withstand tampering or unauthorized access attempts, providing an additional layer of security.
2. Secure Locking Mechanism
Equipped with an advanced locking mechanism, our lock offers optimal resistance against picking or forced entry. Rest assured that your firearms will remain safely locked away until you decide to access them with the accompanying key.
3. Easy Installation and Operation
Designed with user convenience in mind, our Firearm Lock With Key can be easily installed on a wide range of firearms. The straightforward operation ensures that you can effortlessly secure your firearms while maintaining accessibility when needed.
4. Versatility
Whether you own a handgun, shotgun, rifle, or any other firearm, our Firearm Lock With Key is compatible with various types and models. Its adaptable design offers flexibility and extends its usability to a broad range of firearms.
Benefits of the Firearm Lock With Key
The Firearm Lock With Key from Guns 4 USA offers a multitude of benefits that enhance firearm safety. Let's explore some of the key advantages:
1. Enhanced Security
By effectively restricting access to your firearms, our lock serves as a vital security measure. It prevents accidental or unauthorized use, reducing the risk of firearms falling into the wrong hands.
2. Peace of Mind
Knowing that your firearms are securely locked and inaccessible to unauthorized individuals provides unparalleled peace of mind. Whether you have children at home or are concerned about potential theft, our lock ensures the safety of your firearms and loved ones.
3. Compliance with Firearms Regulations
In many jurisdictions, strict regulations govern the safe storage and handling of firearms. By investing in our Firearm Lock With Key, you adhere to these regulations, avoiding legal complications and promoting responsible firearm ownership.
4. Damage Prevention
Accidental discharge or mishandling of firearms can result in significant damage to property or personal belongings. The Firearm Lock With Key prevents such accidents by securely storing your firearms, reducing the risk of unintended discharge and subsequent damage.
How to Purchase the Firearm Lock With Key
Acquiring the Firearm Lock With Key is a straightforward process. Simply visit our website at http://guns4usa.com/products/firearm-lock-with-key and place your order through our secure online platform. We offer competitive pricing and fast, reliable shipping to ensure you receive your lock promptly.
Conclusion
Investing in the Firearm Lock With Key from Guns 4 USA is a wise decision that prioritizes firearm safety. Our top-quality lock, built with robust materials and cutting-edge technology, provides the security, peace of mind, and compliance to regulations that responsible firearm owners seek. Protect yourself, your loved ones, and your community with the Firearm Lock With Key - unlocking the path to optimal firearm safety.