QUIKCLOT Z-FOLD HEMOSTATIC COMBAT GAUZE 30- ...
Apr 13, 2023
Ammo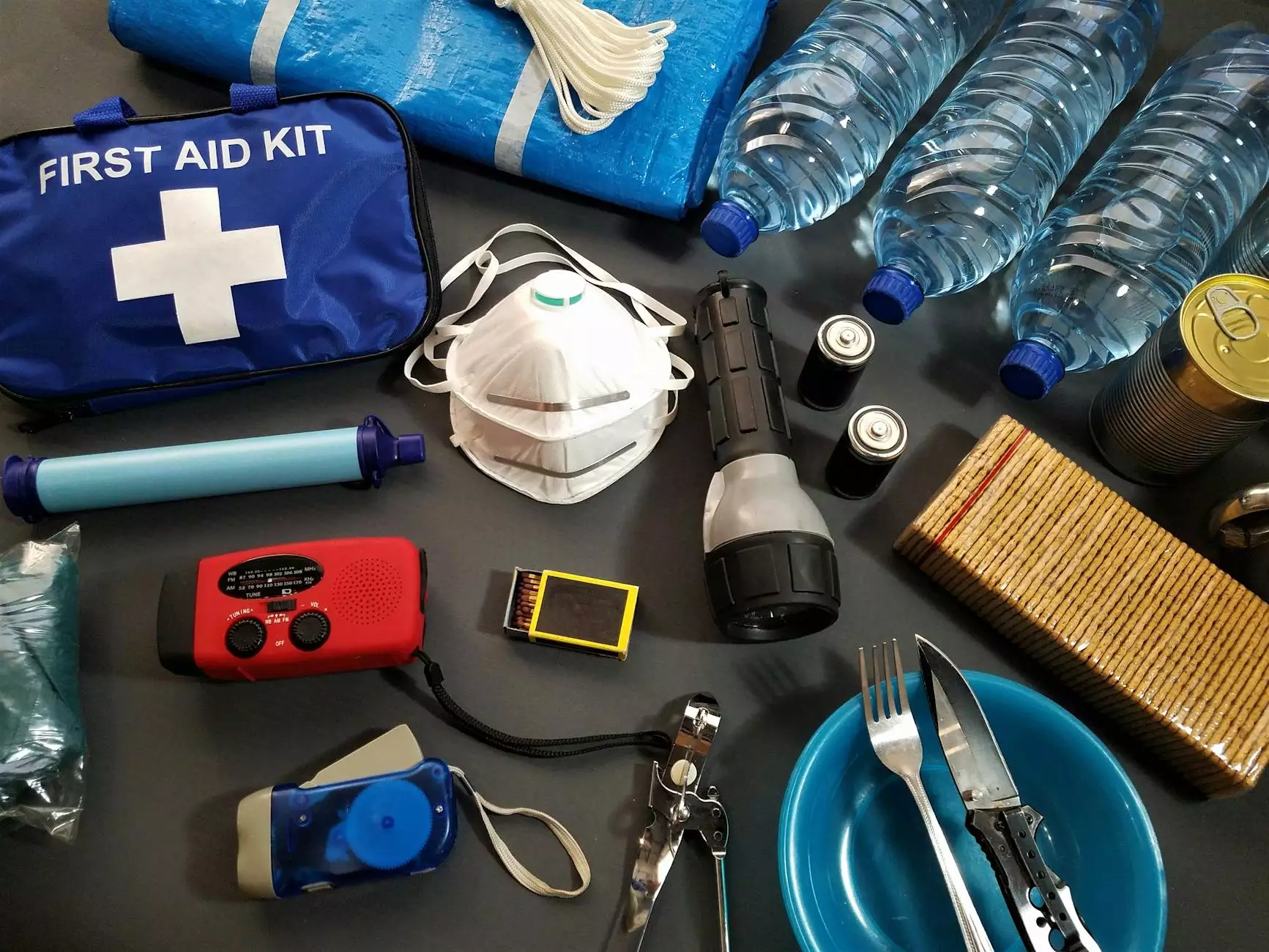 Introduction
Welcome to Guns 4 USA, your reliable source for high-quality products in the field of defense and emergency preparedness. We proudly present the QUIKCLOT Z-Fold Hemostatic Combat Gauze, a revolutionary medical solution designed to control severe bleeding efficiently.
The Importance of Hemostatic Gauze
In high-risk situations such as combat, accidents, or emergency response scenarios, it is crucial to have quick and effective methods to stop bleeding. The QUIKCLOT Z-Fold Hemostatic Combat Gauze is specifically engineered to provide rapid hemostasis and prevent potentially life-threatening hemorrhages.
Advanced Technology
QUIKCLOT Z-Fold Hemostatic Combat Gauze incorporates advanced technology that allows it to rapidly promote coagulation upon contact with blood. Its active ingredient, kaolin, works by accelerating the body's natural clotting process. This ensures reliable clot formation and reduces bleeding time.
Your Trusted Lifesaver
At Guns 4 USA, we understand the critical nature of emergency situations. The QUIKCLOT Z-Fold Hemostatic Combat Gauze has been extensively tested and proven to be highly effective in stopping bleeding, providing a vital solution when every second counts. Trust in the reliability and quality of this life-saving product.
Main Features
1. Quick and Easy Application
The Z-Fold design of this hemostatic gauze ensures effortless application, even in high-stress situations. It can be easily packed into tight spaces, making it suitable for both military and civilian use.
2. Versatile Usage
QUIKCLOT Z-Fold Hemostatic Combat Gauze is ideal for treating a wide range of injuries, from minor cuts to severe wounds. Its versatility makes it an essential addition to any first aid kit, emergency medical service, or military gear.
3. Long Shelf Life
The QUIKCLOT Z-Fold Hemostatic Combat Gauze has an extended shelf life, ensuring that you have a reliable solution at hand whenever emergencies arise. This feature is especially vital for long-term storage or deployments.
Why Choose Guns 4 USA?
Guns 4 USA is dedicated to providing top-notch products that meet the highest standards of quality and reliability. Here's why you should choose us for your QUIKCLOT Z-Fold Hemostatic Combat Gauze needs:
1. Unmatched Product Selection
As a leading provider in the defense and emergency preparedness industry, Guns 4 USA offers a wide range of products tailored to meet different needs. Our comprehensive selection ensures that you find the right solutions for your specific requirements.
2. Exceptional Customer Service
We pride ourselves on excellent customer service. Our team is knowledgeable, friendly, and always ready to assist you in finding the best products for your needs. We prioritize your satisfaction and strive to make your shopping experience seamless and enjoyable.
3. Competitive Pricing
At Guns 4 USA, we understand the importance of affordability without sacrificing quality. Our pricing is competitive, allowing you to access premium products like the QUIKCLOT Z-Fold Hemostatic Combat Gauze without breaking the bank.
Conclusion
The QUIKCLOT Z-Fold Hemostatic Combat Gauze is an essential tool in any emergency medical kit. Its advanced technology, easy application, and versatile usage make it a reliable solution for controlling severe bleeding. Choose Guns 4 USA as your trusted provider and equip yourself with the best products to safeguard lives.
© 2022 Guns 4 USA | Business and Consumer Services - Real Estate