Hearing Protection for Every Shooter - Guns 4 USA
Dec 10, 2022
Apparel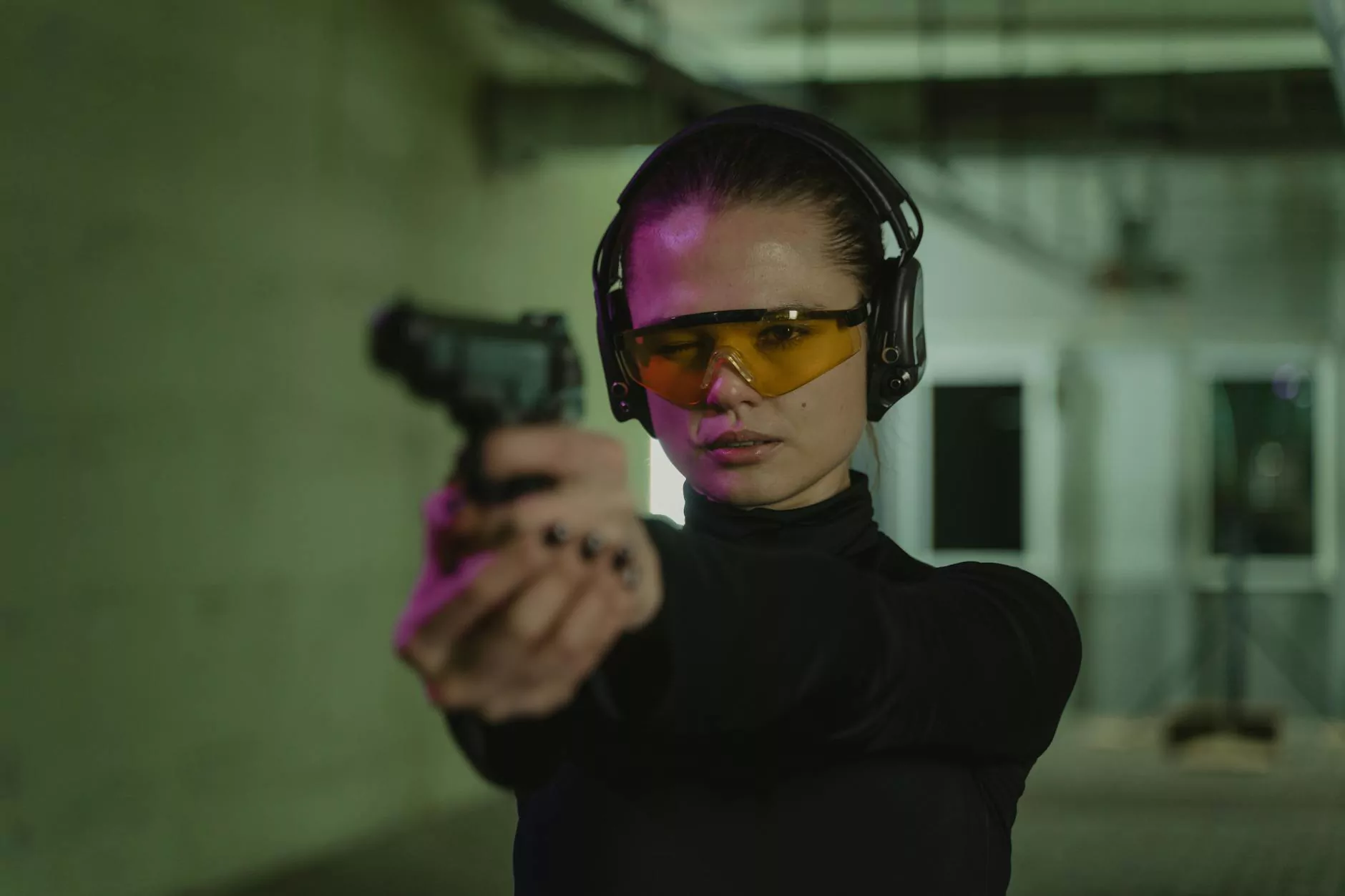 At Guns 4 USA, we prioritize the safety and comfort of all our customers. That's why we offer a comprehensive selection of top-of-the-line hearing protection products. Whether you're a seasoned shooter or just starting out, protecting your hearing is essential to ensure a safe and enjoyable shooting experience.
The Importance of Hearing Protection
Hearing loss is a serious concern for anyone who engages in shooting sports or spends time at the firing range. The loud noises produced by firearms can cause permanent damage to your hearing if proper precautions are not taken. It is crucial to invest in the right hearing protection gear to mitigate the risks associated with exposure to loud gunshots.
Wide Range of Hearing Protection Products
At Guns 4 USA, we understand that every shooter's needs may vary. That's why we offer an extensive range of hearing protection products to cater to different preferences and shooting environments. From earplugs to earmuffs, we have you covered.
Earplugs
Our collection of earplugs offers a convenient and compact solution for hearing protection. Made from high-quality materials, these earplugs are designed to fit comfortably in your ears for extended use. They provide an effective barrier against loud gunfire while allowing you to maintain situational awareness.
Earmuffs
For those seeking extra comfort and superior noise reduction, our earmuffs are an excellent choice. These over-the-ear protectors offer a snug fit and provide a high level of noise cancellation. With innovative technologies incorporated into their design, our earmuffs ensure optimal protection without compromising on comfort.
Features to Consider
When selecting hearing protection, it's crucial to consider a few key features to ensure you make the right choice for your shooting needs. Here are some essential features to look for:
Decibel Reduction
The decibel reduction rating, or NRR (Noise Reduction Rating), indicates the level of noise reduction provided by the hearing protection device. It is important to choose a product with an adequate decibel reduction rating to effectively protect your ears.
Comfort and Fit
Comfortable hearing protection is essential for enjoying extended shooting sessions. Look for products that offer adjustable features, such as headbands or foam inserts, to ensure a comfortable and secure fit for all-day wear.
Compatibility with Shooting Accessories
If you often use additional shooting accessories such as scopes or headsets, ensure that your chosen hearing protection is compatible with them. Opt for low-profile designs that won't interfere with your shooting gear.
Durability and Quality
Investing in durable, high-quality hearing protection is a wise choice in the long run. Our products are built to withstand regular use and provide reliable performance, ensuring that your hearing is protected for years to come.
Choosing the Right Hearing Protection
With the multitude of options available, it's important to choose the right hearing protection for your specific needs. Consider the shooting environment, your level of activity, and personal preferences. We recommend trying out different options to find the perfect fit for you.
Ensuring Safe Shooting Practices
While hearing protection is essential, it's equally important to adhere to safe shooting practices. Always follow proper firearm safety rules, wear eye protection, and practice caution when handling firearms. Our hearing protection products will complement your commitment to safety and enhance your overall shooting experience.
Choose Guns 4 USA for Your Hearing Protection Needs
As a leading provider of firearms and accessories, Guns 4 USA is dedicated to offering premium products that prioritize your safety and satisfaction. With our wide range of high-quality hearing protection gear, you can enjoy shooting with confidence. Browse our collection today and invest in reliable hearing protection for a lifetime of safe shooting experiences.