Magazines And Accessories
Aug 26, 2021
Apparel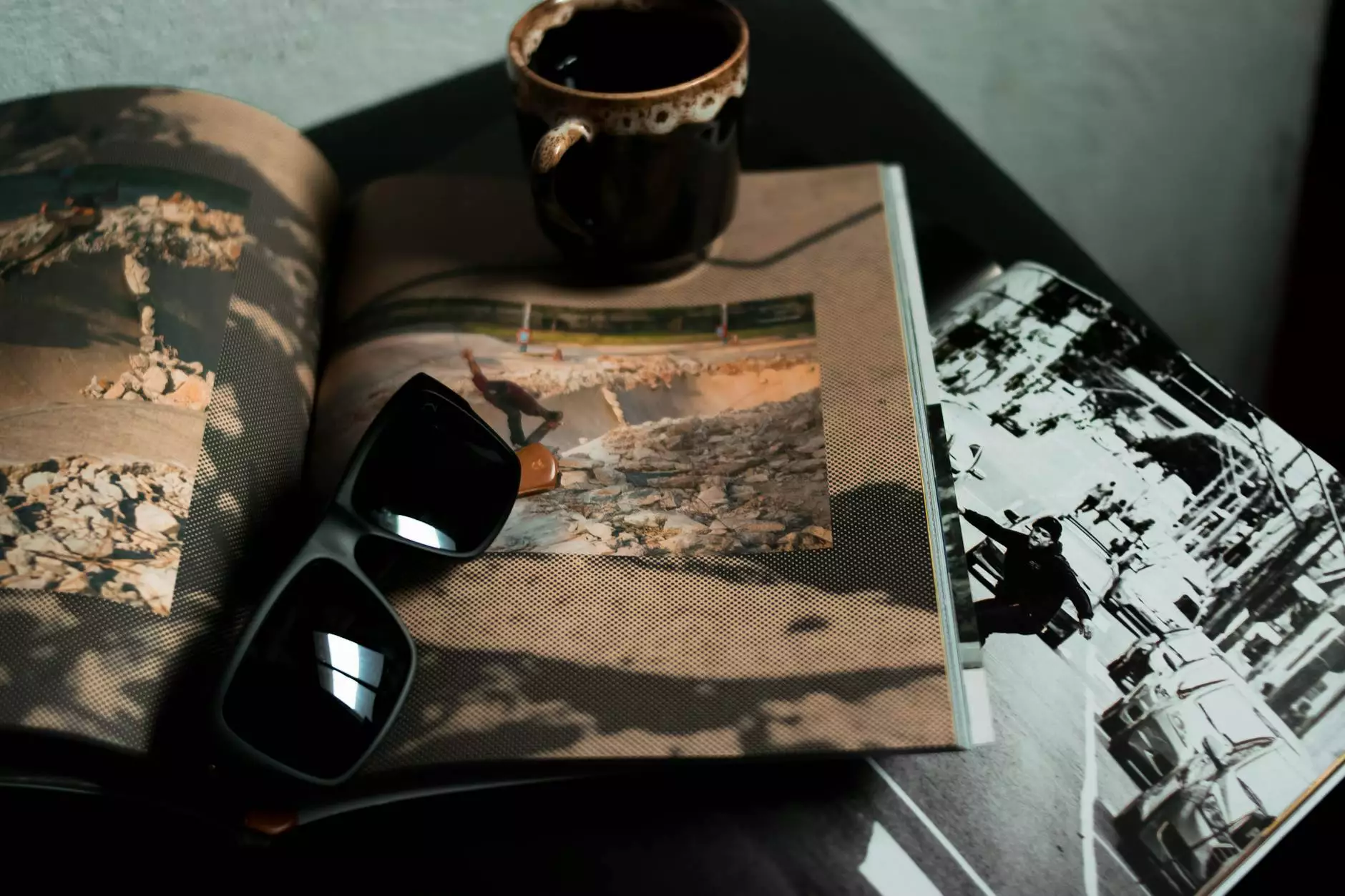 Welcome to Guns 4 USA
Welcome to Guns 4 USA, your premier destination for all your firearm and accessories needs. In this page, we will be introducing you to our extensive collection of magazines and accessories. With our commitment to quality and customer satisfaction, we strive to provide you with the best products available in the market. Let's dive right in and explore our vast selection!
High-Quality Magazines
At Guns 4 USA, we understand the importance of having reliable magazines for your firearms. That's why we offer a comprehensive range of high-quality magazines from renowned manufacturers. Whether you are looking for pistol magazines, rifle magazines, or shotgun magazines, we have got you covered. Our team carefully selects each magazine to ensure superior performance, durability, and compatibility with various firearms.
Pistol Magazines
Our selection of pistol magazines includes options for popular brands such as Glock, Sig Sauer, Smith & Wesson, and many more. We offer magazines in different calibers, capacities, and designs to cater to your specific needs. From compact concealed carry magazines to extended magazines for competition shooting, you can find the perfect fit for your pistol.
Rifle Magazines
For rifle enthusiasts, we have a wide array of rifle magazines to choose from. Whether you own an AR-15, AK-47, or any other rifle platform, our collection features a variety of options tailored to different calibers, capacities, and feeding systems. Enhance your shooting experience with reliable and efficient rifle magazines designed to withstand rigorous use.
Shotgun Magazines
Shotgun owners will find an excellent selection of shotgun magazines in our inventory. With options for popular brands like Mossberg, Remington, and Benelli, you can easily find the perfect magazine for your shotgun. Choose from different capacities and configurations to ensure smooth and reliable feeding during your shooting sessions.
Essential Accessories
In addition to our wide range of magazines, Guns 4 USA also offers a comprehensive selection of accessories to enhance your shooting experience. From magazine loaders and grips to holsters and slings, we have everything you need to customize and optimize your firearms.
Magazine Loaders
Make reloading quick and effortless with our magazine loaders. Designed to reduce hand and finger strain, our magazine loaders are compatible with various pistol and rifle magazines. Whether you are a competitive shooter or a recreational shooter, these loaders will help you save time and energy on the range.
Grips
Find the perfect grip for your firearm to ensure a comfortable and secure hold. Our collection of grips includes options for various handguns and rifles. Whether you prefer a textured grip for better control or a cushioned grip for reduced recoil, you can find the ideal fit for your shooting needs.
Holsters
Carry your firearms safely and comfortably with our high-quality holsters. Designed for optimal concealment and quick access, our holsters offer a secure fit and retention for various pistol models. Choose from inside-the-waistband, outside-the-waistband, or shoulder holsters based on your preferred carrying style.
Slings
For rifle enthusiasts, we offer a range of slings to provide better stability and control while carrying your firearm. Our slings are adjustable and durable, allowing for easy transportation during hunting or shooting activities. Invest in a reliable sling to enhance your shooting experience and maneuverability in the field.
Why Choose Guns 4 USA?
When it comes to purchasing magazines and accessories for your firearms, Guns 4 USA stands out as the ultimate destination. Here are a few reasons why customers choose us:
Wide Selection: We offer a diverse range of magazines and accessories to cater to various firearm platforms and personal preferences.
Quality Assurance: Our team ensures that every product we carry meets the highest standards of quality and performance, providing you with reliable and long-lasting items.
Competitive Pricing: We strive to offer competitive prices without compromising on the quality of our products, ensuring that you get the best value for your money.
Superior Customer Service: Our knowledgeable and friendly staff is ready to assist you with any questions or concerns you may have, providing you with exceptional customer service every step of the way.
Explore Our Collection Today!
Thank you for visiting our Magazines And Accessories page at Guns 4 USA. We are confident that our extensive range of magazines and accessories will meet your needs and surpass your expectations. Take a moment to browse our website and explore the wide selection of high-quality products we have to offer. If you have any further inquiries, please don't hesitate to reach out to our dedicated customer support team. Choose Guns 4 USA for all your firearm accessory needs!
Disclaimer: Firearms and accessories should only be used in strict accordance with applicable laws and regulations. Always follow proper safety protocols and consult local authorities regarding possession, usage, and transportation of firearms and related accessories.