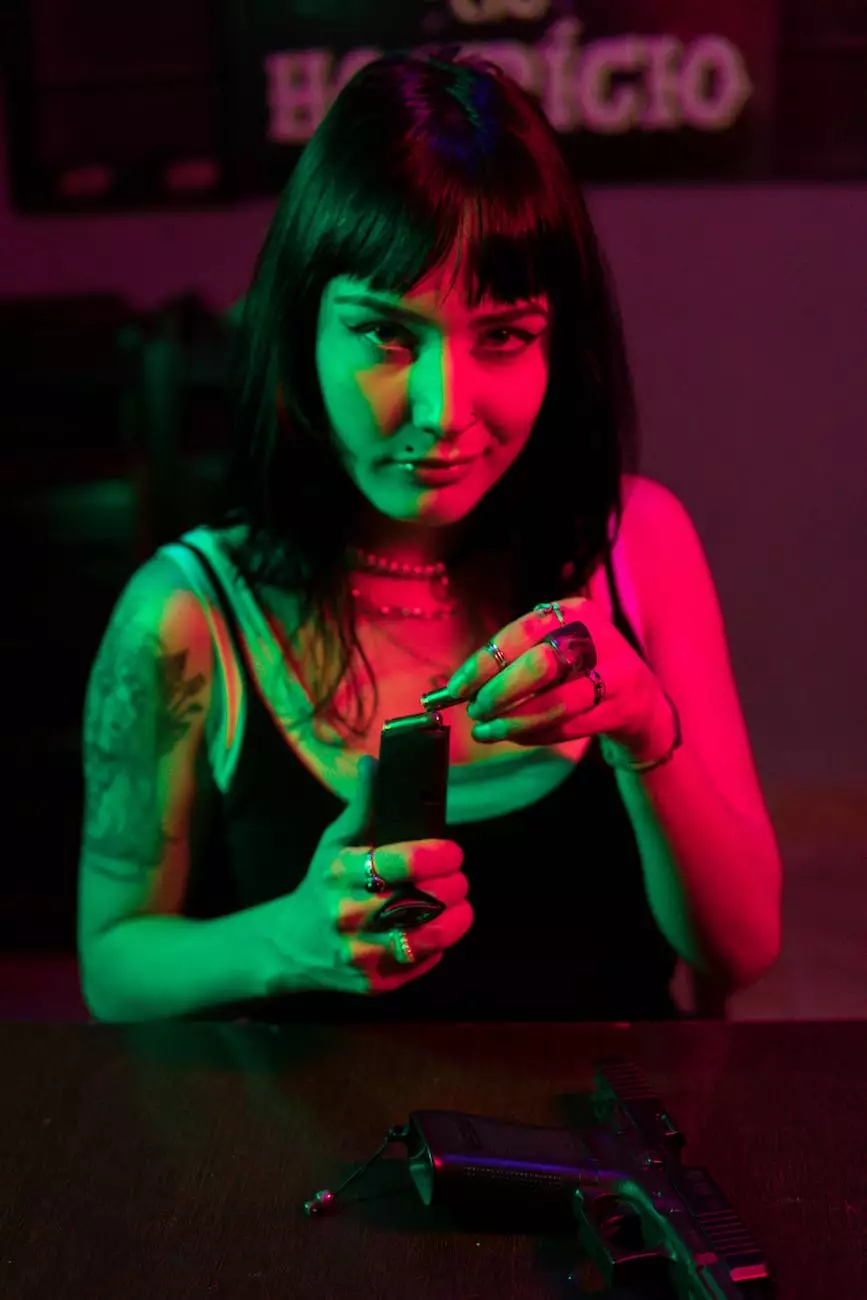 Welcome to Guns 4 USA, your one-stop destination for high-quality firearms and accessories! We proudly present the Springfield Armory Prodigy 9mm 20rd Magazine - a top-of-the-line product designed to elevate your shooting experience to new heights. With its superior performance and exceptional features, this magazine is a must-have for all avid shooters.
Unleash the Power
Designed specifically for Springfield Armory firearms, the Prodigy 9mm 20rd Magazine is built to deliver unrivaled reliability and precision. Whether you are a professional shooter, an enthusiast, or a responsible gun owner, this magazine is the perfect companion for any shooting scenario.
Superior Features
Featuring a durable steel construction, the Prodigy 9mm 20rd Magazine is built to withstand even the most demanding shooting conditions. Its ergonomic design ensures a comfortable grip and seamless reloading, allowing for a smooth and efficient shooting experience.
This magazine boasts a generous capacity of 20 rounds, allowing you to have more shots at your disposal before needing to reload. This means less interruption during your shooting sessions, enabling you to focus on your targets and improve your accuracy.
Furthermore, the Prodigy 9mm 20rd Magazine incorporates a reliable spring system that guarantees consistent feeding, minimizing the chance of malfunctions and ensuring optimal performance every time you pull the trigger. With this magazine, you can have full confidence in your firearm's reliability, staying prepared for any situation that comes your way.
Enhance Your Shooting
Not only does the Prodigy 9mm 20rd Magazine offer unparalleled reliability, but it also enhances your shooting in multiple ways.
Firstly, its smooth and consistent feeding promotes seamless shooting, allowing you to maintain a steady rhythm and improve your accuracy. Gone are the days of worrying about misfeeds or jams, as this magazine ensures flawless functionality, shot after shot.
Secondly, the increased round capacity eliminates the need for frequent reloading, providing you with more shooting time without interruptions. Whether you are at the range, engaged in competitive shooting, or using your firearm for self-defense purposes, having additional rounds at your disposal can make a significant difference.
Moreover, the Prodigy 9mm 20rd Magazine's ergonomic design reduces hand fatigue, enabling you to shoot for longer durations without discomfort. Its user-friendly features make it suitable for all shooting levels, from beginners to experienced marksmen.
Designed for Performance
Crafted with unparalleled attention to detail, the Prodigy 9mm 20rd Magazine stands out as a pinnacle of performance. Its compatibility with Springfield Armory firearms ensures seamless integration and optimal functionality, allowing you to unlock the full potential of your firearm.
Whether you own a Springfield Armory XD, XD-M, or XD-S pistol, this magazine is designed to deliver consistent performance without compromise. Its precision-engineered construction guarantees a secure fit, ensuring reliable functionality and enhancing your shooting experience.
Order Your Prodigy 9mm 20rd Magazine Today
Don't miss out on the opportunity to elevate your shooting experience with the Springfield Armory Prodigy 9mm 20rd Magazine. Order your magazine today from Guns 4 USA to enjoy its exceptional features, unmatched reliability, and enhanced shooting capabilities.
Our team at Guns 4 USA is committed to providing you with top-quality firearms and accessories. We understand the needs and expectations of firearm enthusiasts, and our dedication to delivering products that surpass those expectations sets us apart.
Experience the difference with the Springfield Armory Prodigy 9mm 20rd Magazine - the perfect addition to your shooting arsenal. Place your order now and unleash the power of high-performance shooting!