Navidium Shipping Protection
Jan 14, 2022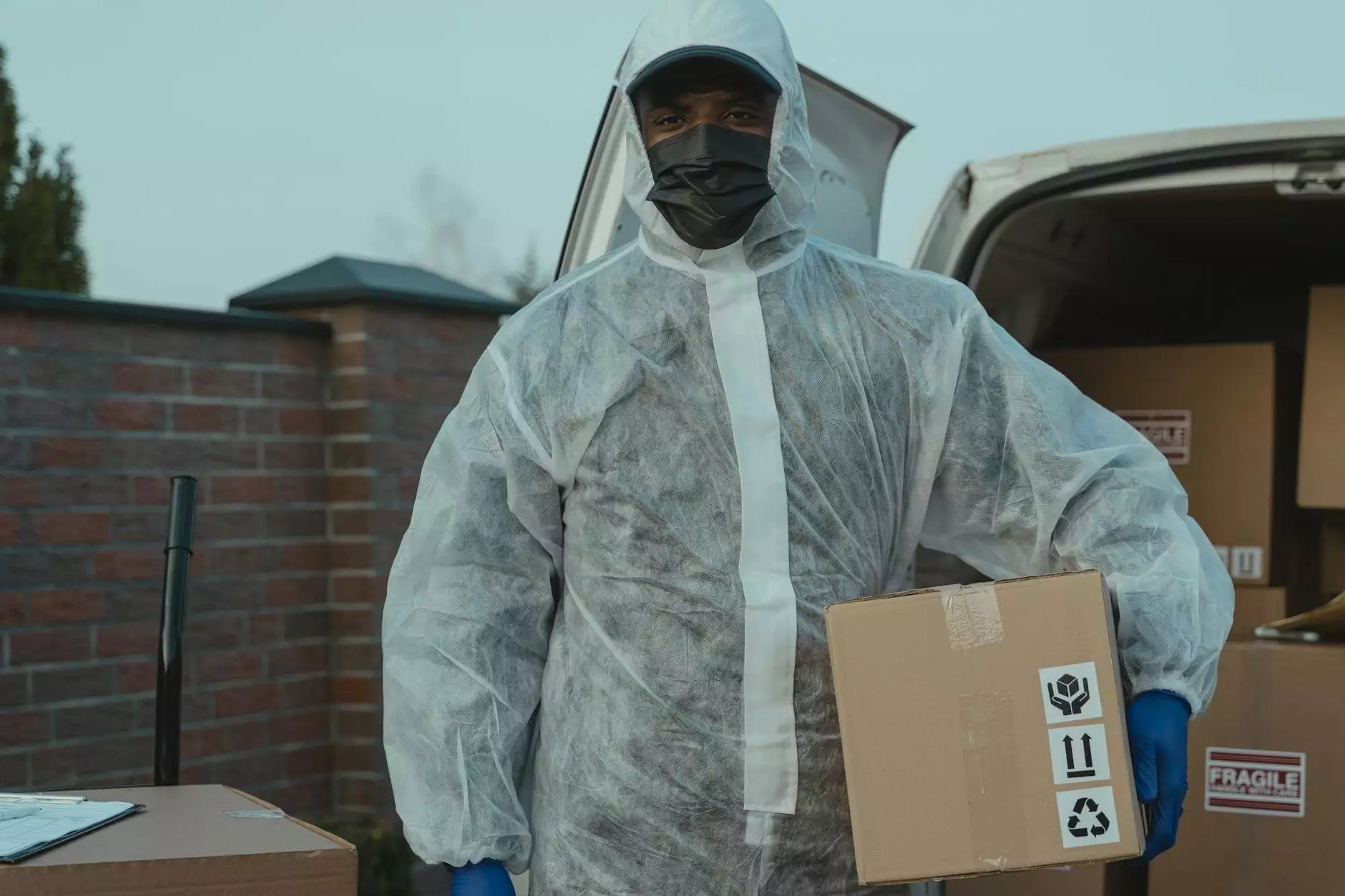 At Guns 4 USA, we understand the importance of shipping your firearms and accessories securely and reliably. That's why we proudly offer Navidium Shipping Protection, a comprehensive service designed to ensure your items reach their destination safely. With our expert team overseeing every step of the shipping process, you can trust that your valuable investments are in the most capable hands.
Why Choose Navidium Shipping Protection?
When it comes to shipping firearms and related products, it is essential to prioritize safety and security. With Navidium Shipping Protection, Guns 4 USA goes above and beyond to deliver an unparalleled shipping experience. Here's why you should choose our service:
1. Unmatched Expertise
Our team consists of seasoned professionals with extensive knowledge of firearms and shipping logistics. We understand the unique requirements associated with shipping firearms, including legal regulations and proper packaging techniques. Count on us to handle your shipment with utmost professionalism and care.
2. State-of-the-Art Security Measures
Navidium Shipping Protection utilizes cutting-edge security measures to safeguard your firearms and accessories from theft, damage, and unauthorized access. We employ advanced tracking systems, tamper-proof packaging, and secure transportation methods to ensure your items are protected throughout the shipping process. Your satisfaction and peace of mind are our top priorities.
3. Comprehensive Insurance Coverage
We believe in providing our customers with complete peace of mind. That's why Navidium Shipping Protection includes comprehensive insurance coverage for your firearms and accessories during transit. In the unlikely event of any unforeseen circumstances, you can rest assured knowing that your valuable items are fully protected.
4. Reliable and Efficient Service
At Guns 4 USA, we value your time and understand the importance of timely deliveries. With Navidium Shipping Protection, you can trust us to deliver your firearms and accessories promptly. Our streamlined processes, combined with our partnerships with reputable shipping carriers, ensure efficient and reliable service that exceeds your expectations.
The Navidium Shipping Process
Our Navidium Shipping Protection encompasses a well-defined process to ensure the safe and secure delivery of your firearms and accessories. Here's an overview of how it works:
Step 1: Secure Packaging
Our experts will properly package your firearms and accessories, using industry-approved materials and techniques. We understand the importance of sturdy packaging to prevent any damage during transit. Trust us to handle this crucial step with the utmost care and attention to detail.
Step 2: Documentation and Compliance
Shipping firearms involves complying with various legal requirements. Our team will handle all necessary documentation, ensuring complete compliance with local, state, and federal regulations governing firearm transportation. You can rely on us to take care of the paperwork, so you can focus on other important aspects.
Step 3: Secure Transportation
We have established partnerships with reputable shipping carriers experienced in handling firearms. Your package will be transported using secure methods, minimizing the risk of theft or damage. We track your shipment at every stage to provide you with real-time updates on its whereabouts.
Step 4: Continuous Monitoring
Throughout the shipping process, our team continuously monitors the progress of your shipment. We remain vigilant to address any potential issues proactively. Our commitment to exceptional customer service ensures that we keep you informed and promptly resolve any concerns that may arise.
Step 5: Delivery and Confirmation
Upon arrival, we ensure that your package is delivered directly into your hands or to an authorized recipient of your choice. Our delivery confirmation process provides an extra layer of security, ensuring that your firearms and accessories reach the intended destination.
Contact Guns 4 USA for Navidium Shipping Protection
Ready to experience the unmatched shipping protection provided by Navidium? Contact Guns 4 USA today to discuss your specific shipping needs. Our knowledgeable team will guide you through the process, answer any questions you may have, and ensure that your firearms and accessories are handled with the utmost care.
Choose Navidium Shipping Protection for a secure, reliable, and hassle-free shipping experience for your firearms and accessories. Guns 4 USA is dedicated to delivering excellence in shipping services, ensuring your complete satisfaction. Trust us with your valuable investments – we've got you covered!