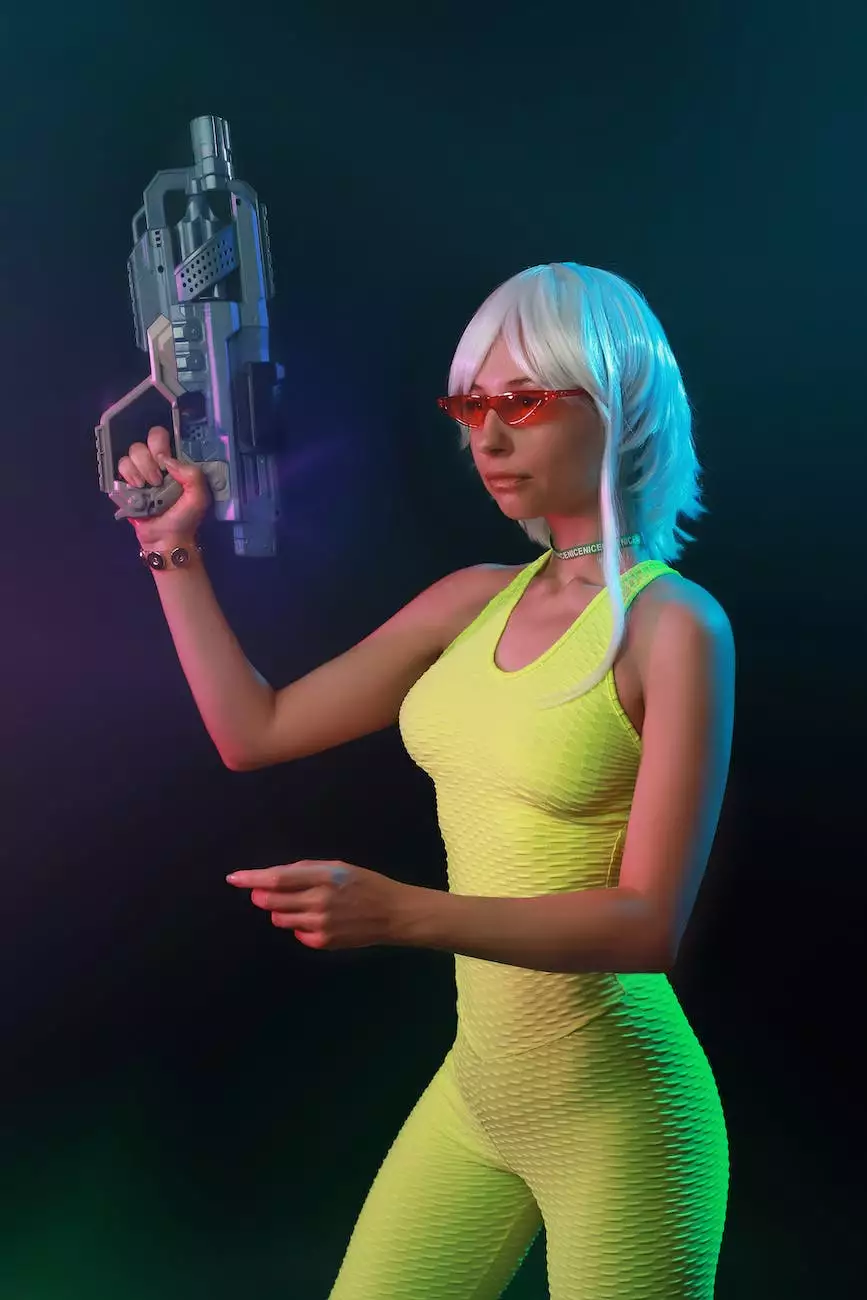 The Perfect Solution for Fast and Effortless Magazine Reloading
Looking to enhance your shooting experience and save time during magazine reloading? Look no further than the UpLula Speed Loader 9mm to 45 Yellow. Guns 4 USA is proud to offer this high-quality speed loader that ensures quick and hassle-free firearm magazine loading. Read on to learn more about its exceptional features, benefits, and why it is the top choice for gun enthusiasts.
Efficiency and Versatility
The UpLula Speed Loader has been designed to accommodate a wide range of 9mm to 45 caliber magazines, making it an incredibly versatile tool for firearm enthusiasts. Whether you own a 9mm, .40 caliber, or .45 ACP firearm, this speed loader will help you load your magazines effortlessly.
With its compact and lightweight design, the UpLula speed loader can easily fit in your range bag or pocket, allowing you to take it with you wherever you go. No more struggling with manual reloading or wasting valuable time during practice sessions or competitions.
Exceptional Features
The UpLula Speed Loader stands out with its state-of-the-art features that enhance your shooting experience:
Effortless Operation: The intelligent design of the UpLula eliminates the need for thumb strain or hand fatigue. Simply align, load, and press the lever to quickly reload your magazines.
Universal Compatibility: Suitable for single and double-stack magazines, the UpLula fits most major brands, including Glock, CZ, S&W, Springfield Armory, Sig Sauer, and more.
Durable and Long-lasting: Crafted from high-quality materials, this speed loader is built to withstand heavy-duty use and is designed to last for years to come.
Safe and Reliable: The UpLula incorporates a built-in safety catch that ensures the rounds are securely held during loading, preventing accidents and potential injuries.
Color-coded for Convenience: The bright yellow color of the UpLula speed loader makes it easily visible, reducing the chances of misplacing or losing it at the range or during outdoor shooting activities.
The Advantages of Using the UpLula Speed Loader
Investing in the UpLula Speed Loader offers a plethora of benefits that will revolutionize your shooting experience:
Time-Saving: With the UpLula, you can reload your magazines in seconds, allowing you to spend more time perfecting your shooting skills and less time reloading.
Enhanced Performance: By eliminating thumb strain and hand fatigue, the UpLula enables you to maintain a steady grip and accuracy, resulting in improved shooting performance.
Convenience: The compact and portable design of the UpLula makes it an essential tool for shooters of all skill levels. Effortlessly load your magazines at the range, during competitions, or even while on the go.
Reliability: The UpLula speed loader is a reliable and trusted tool for gun enthusiasts worldwide. Its efficiency, durability, and user-friendly design have made it a favorite among professional shooters and hobbyists alike.
Increased Magazine Lifespan: By minimizing the wear and tear caused by manual reloading, the UpLula helps preserve the longevity of your magazines, maximizing their lifespan and saving you money in the long run.
The UpLula Speed Loader - A Must-Have for Firearm Enthusiasts
Whether you are an experienced shooter, a competitive athlete, or a casual gun enthusiast, the UpLula speed loader is an invaluable accessory that will transform your shooting experience. Its speed, convenience, and unrivaled performance set it apart from other speed loaders in the market.
Visit Guns 4 USA today and explore our wide collection of firearm accessories, including the UpLula speed loader. Elevate your shooting skills and make magazine reloading a breeze with the UpLula Speed Loader 9mm to 45 Yellow - Las Vegas.