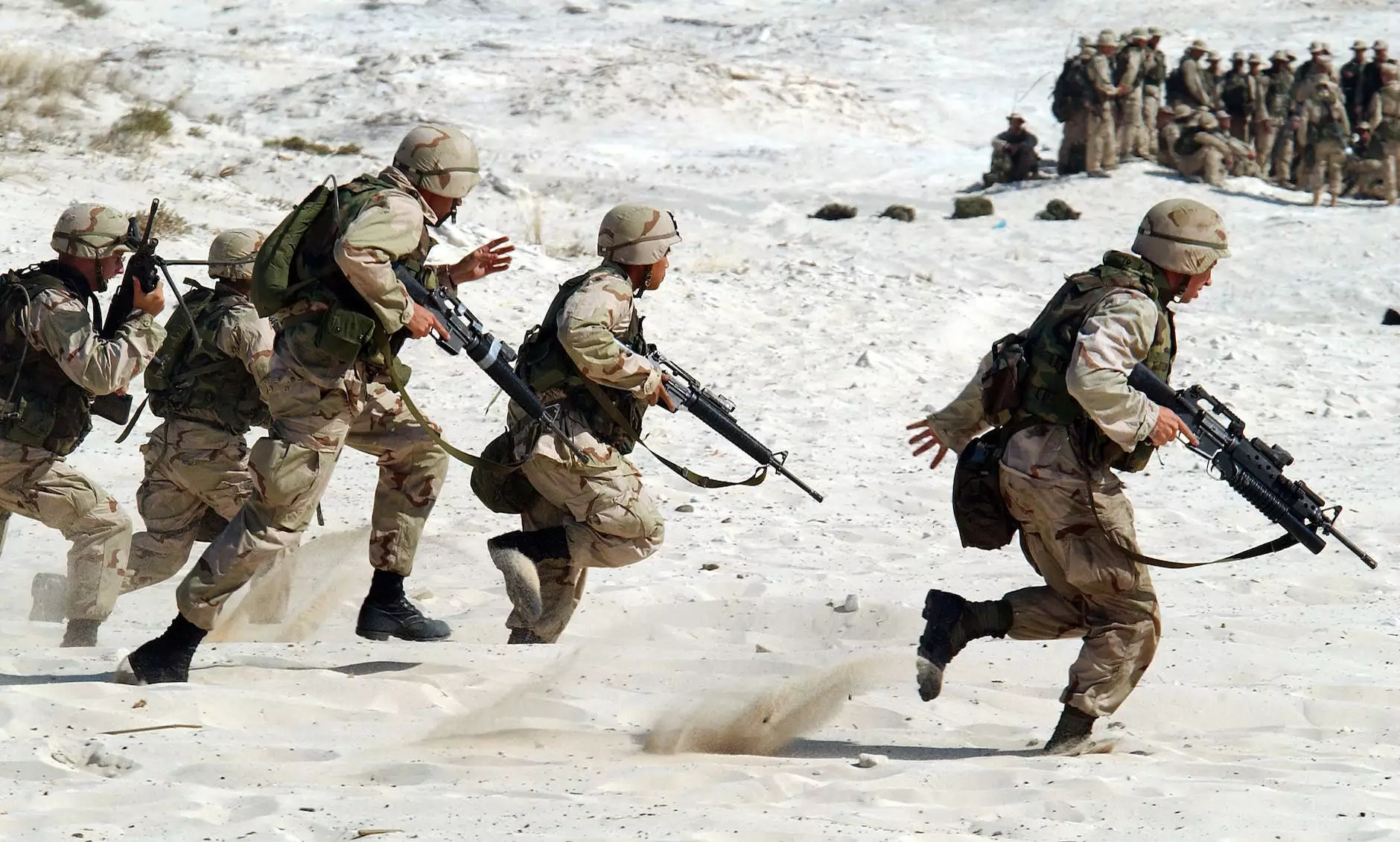 Enhance Your Personal Safety with Byrna SD Kinetic Launcher
At Guns 4 USA, we understand the importance of personal safety and self-defense. That's why we are proud to introduce the Byrna SD (Self-Defense Edition) Kinetic Launcher - a cutting-edge and reliable tool designed to empower individuals with a non-lethal solution for protecting themselves and their loved ones.
The Ultimate Non-Lethal Self-Defense Solution
The Byrna SD Kinetic Launcher is a versatile and effective self-defense device that utilizes CO2 power to launch projectiles with incredible accuracy and impact. It offers a range of features and benefits that make it an exceptional choice for individuals seeking a non-lethal means of protection.
Key Features:
Compact and Portable: The Byrna SD is designed to be compact and easily carried, allowing you to have it by your side whenever you need it. Its lightweight and ergonomic design ensure comfortable handling.
Reliable Performance: With its durable construction and superior engineering, the Byrna SD is built to last. It offers consistent performance and reliability, making it a reliable companion in any self-defense scenario.
Multiple Ammunition Options: The Byrna SD supports various types of projectiles, including pepper rounds, kinetic rounds, and solid projectiles. This versatility allows you to tailor your defense approach to different situations.
Easy to Use: The Byrna SD features a simple and intuitive operation, allowing you to quickly deploy your self-defense solution when needed. Its user-friendly design makes it accessible for individuals of all experience levels.
Integrated Picatinny Accessory Rail: The built-in Picatinny accessory rail enables you to customize your Byrna SD with various accessories, such as flashlights or laser sights, to suit your personal preferences and enhance your situational awareness.
Extended Range and Accuracy: The Byrna SD offers an impressive effective range, enabling you to maintain a safe distance from potential threats. Its precision shooting system ensures accurate targeting, increasing your chances of a successful defense.
Why Choose Byrna SD Kinetic Launcher from Guns 4 USA?
As a leading provider of self-defense tools, Guns 4 USA is committed to offering top-quality products that prioritize your safety and peace of mind. Here's why you should choose the Byrna SD Kinetic Launcher:
Unparalleled Reliability and Quality Assurance:
When it comes to self-defense, reliability is of utmost importance. The Byrna SD has undergone rigorous testing and quality assurance processes to ensure its superior performance and dependability. Count on Guns 4 USA for the highest standards of excellence.
Expert Guidance and Customer Support:
Guns 4 USA's team of knowledgeable experts is dedicated to helping you make an informed purchase decision. We provide comprehensive guidance and support to ensure you find the perfect self-defense solution to meet your specific needs.
Commitment to Safety and Compliance:
Guns 4 USA is fully committed to promoting responsible use of self-defense tools. We comply with all applicable laws and regulations to ensure that our products are used safely and responsibly.
Unmatched Customer Satisfaction:
At Guns 4 USA, we prioritize your satisfaction above all else. We strive to deliver exceptional customer service, ensuring a smooth and enjoyable experience from purchase to after-sales support. Your safety and peace of mind are our utmost priorities.
Order Your Byrna SD (Self-Defense Edition) Kinetic Launcher Today!
Take control of your personal safety with the Byrna SD Kinetic Launcher from Guns 4 USA. Browse our extensive selection of self-defense tools and place your order today. Empower yourself with a reliable and effective non-lethal solution to enhance your personal protection.