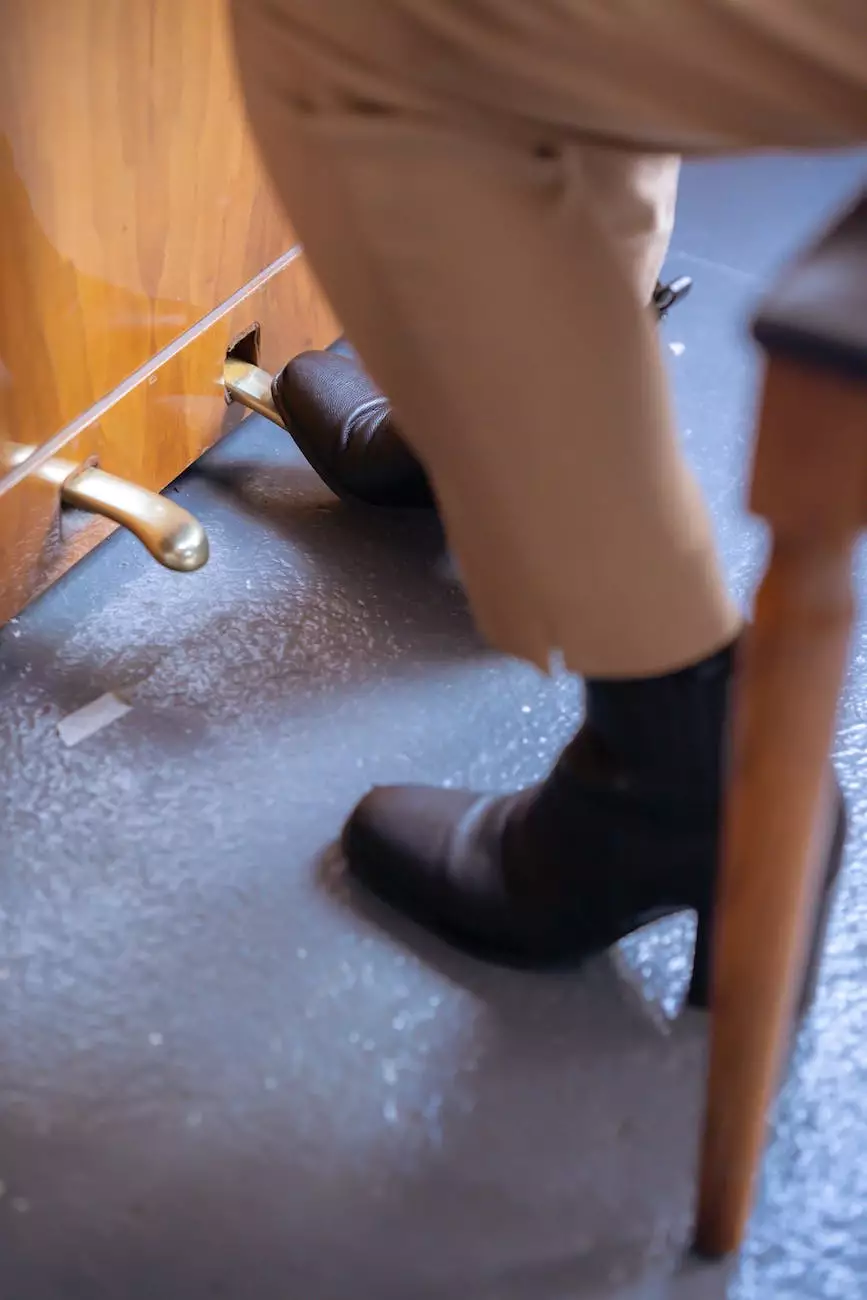 Unleash Your Cycling Potential with V11 and V12 Honeycomb Pedals
Guns 4 USA is proud to present the revolutionary V11 and V12 Honeycomb Pedals - the ultimate cycling accessory for enthusiasts and professionals alike. Designed with precision engineering and cutting-edge technology, these pedals offer unparalleled performance, durability, and style.
Elevate Your Cycling Experience
Whether you're a casual rider looking to enhance your weekend adventures or a competitive cyclist striving for that extra edge, the V11 and V12 Honeycomb Pedals are designed to meet your needs. Our dedicated team of experts has crafted these pedals with meticulous attention to detail, ensuring an unrivaled cycling experience.
Unmatched Durability
Constructed using high-grade materials, including aerospace-grade aluminum and reinforced nylon, the V11 and V12 Honeycomb Pedals are built to withstand the toughest terrains and endure the harshest conditions. Say goodbye to worries about pedal failure or breakage - these pedals are engineered to last.
Superior Grip and Control
One of the standout features of the V11 and V12 Honeycomb Pedals is their exceptional traction and grip. The innovative honeycomb structure enhances the contact area between your shoe and the pedal, providing superior stability and control. Whether you're climbing steep hills or racing through muddy trails, these pedals will keep you firmly connected to your bike.
Enhanced Power Transfer
Experience a new level of efficiency and power transfer with the V11 and V12 Honeycomb Pedals. The lightweight construction and optimized design allow for maximum power transfer from your legs to the bike, ensuring every ounce of your effort propels you forward. Improve your speed, performance, and overall cycling capabilities with these exceptional pedals.
Customizable to Your Preference
Personalize your cycling setup with the V11 and V12 Honeycomb Pedals. With a range of vibrant colors and sleek finishes available, you can choose the pedal design that complements your style. Stand out from the crowd and make a statement while you ride.
Technical Specifications
It's time to delve deeper into the technical aspects that make the V11 and V12 Honeycomb Pedals remarkable. Here are the key specifications:
Material: Aerospace-grade aluminum body with reinforced nylon shell
Weight: Ultra-lightweight design at 250 grams per pedal
Dimensions: 110mm x 100mm for a perfect balance of surface area and weight
Bearings: Sealed cartridge bearings for smooth and durable performance
Compatibility: Standard 9/16" spindle to fit most bikes
Colors: Available in a range of vibrant options, including black, red, blue, and green
Why Choose Guns 4 USA?
Guns 4 USA is a trusted name in the cycling industry, recognized for our commitment to excellence and customer satisfaction. When you choose us, you benefit from:
High-Quality Products: We only offer products that meet the highest standards of quality and performance.
Expert Guidance: Our knowledgeable team is here to assist you throughout your cycling journey, providing expert advice and personalized recommendations.
Fast and Secure Shipping: Your order will be promptly shipped, ensuring you receive your V11 or V12 Honeycomb Pedals in pristine condition.
Customer Satisfaction Guarantee: We stand behind our products, and your satisfaction is our top priority. If you're not completely thrilled with your purchase, we'll work with you to make it right.
Order Your V11 / V12 Honeycomb Pedals Today
Unlock the full potential of your cycling adventures with the V11 and V12 Honeycomb Pedals. With their unrivaled durability, superior grip, and enhanced power transfer, these pedals are the perfect companion for every cyclist. Visit Guns 4 USA now to browse our selection and elevate your cycling experience today!