Aero Precision AR15 X15 Burnt Bronze Cerakote Lower - Your Ultimate Firearms Solution!
Jun 21, 2019
Gun Store Las Vegas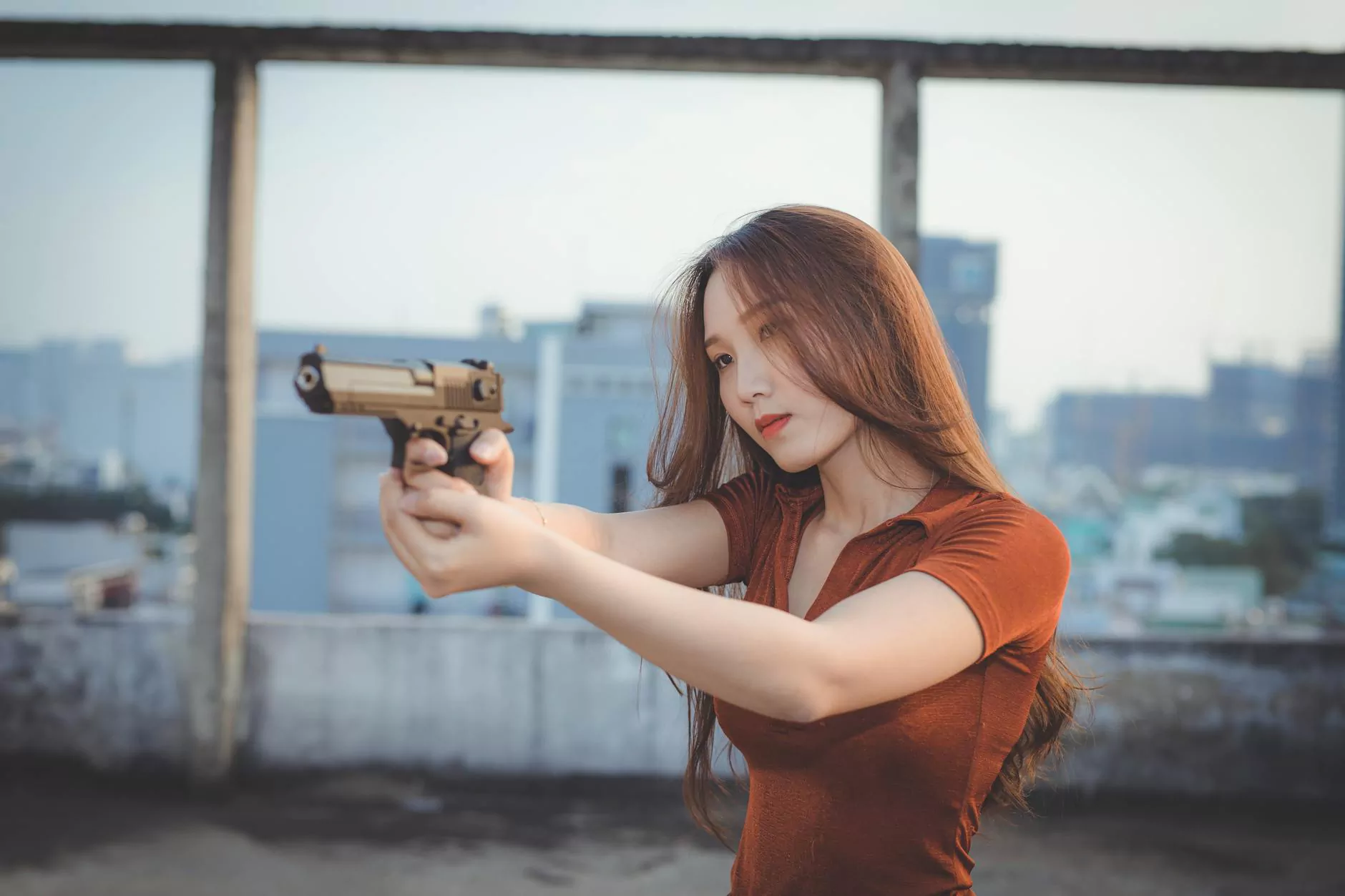 Welcome to Guns 4 USA, your trusted destination for premium firearms and accessories. We take pride in offering top-of-the-line products to cater to the needs of every shooting enthusiast. In this page, we present to you the exceptional Aero Precision AR15 X15 Burnt Bronze Cerakote Lower, a masterpiece that exudes style, durability, and precision.
Aero Precision: Unmatched Quality and Craftsmanship
When it comes to choosing a reliable and high-performance firearm, Aero Precision stands out as a leader in the industry. The AR15 X15 Burnt Bronze Cerakote Lower is a testament to their commitment to excellence. Crafted with precision and attention to detail, this lower receiver is the perfect foundation for your AR15 build.
Unleash Your Creativity with Customization
The Aero Precision AR15 X15 Burnt Bronze Cerakote Lower offers incredible customization options, allowing you to personalize your firearm to your exact specifications. Whether you're a professional shooter, a hobbyist, or a competitive shooter, this lower receiver gives you the freedom to create a firearm that reflects your unique style and preferences.
Outstanding Features and Benefits
Designed to deliver exceptional performance, the AR15 X15 Burnt Bronze Cerakote Lower boasts a range of impressive features:
Durable Construction: Made from high-quality materials, this lower receiver guarantees long-lasting durability and resistance to wear and tear.
Burnt Bronze Cerakote Finish: The eye-catching burnt bronze cerakote finish not only enhances the aesthetics but also provides superior protection against corrosion and abrasion.
Enhanced Ergonomics: The ergonomic design of the AR15 X15 Burnt Bronze Cerakote Lower ensures a comfortable and secure grip, reducing fatigue during extended shooting sessions.
Precision Machining: Each lower receiver is meticulously machined to precise specifications, ensuring a seamless fit and optimal performance.
Why Choose Guns 4 USA?
As a leading provider of firearms and accessories, Guns 4 USA offers a seamless shopping experience, unparalleled customer service, and a commitment to your satisfaction. When you choose to shop with us, you can expect:
Extensive Selection: Our vast inventory includes a wide range of firearms, parts, and accessories, allowing you to find everything you need in one place.
Quality Assurance: We only offer products from trusted brands like Aero Precision, ensuring that you receive top-tier products that meet your highest expectations.
Competitive Pricing: At Guns 4 USA, we understand the value of your hard-earned money. That's why we strive to offer competitive prices without compromising on quality.
Expert Guidance: Our knowledgeable team is always ready to assist you. Whether you need recommendations or have technical questions, we're here to provide you with expert advice and support.
Elevate Your Shooting Experience with Aero Precision
When it comes to firearms, precision, reliability, and style matter. The Aero Precision AR15 X15 Burnt Bronze Cerakote Lower checks all the boxes, offering uncompromising performance and aesthetics. Visit Guns 4 USA today and explore our extensive collection of firearms and accessories to take your shooting experience to new heights!