Ammo / Rifle at Guns 4 USA
Dec 26, 2020
Ammo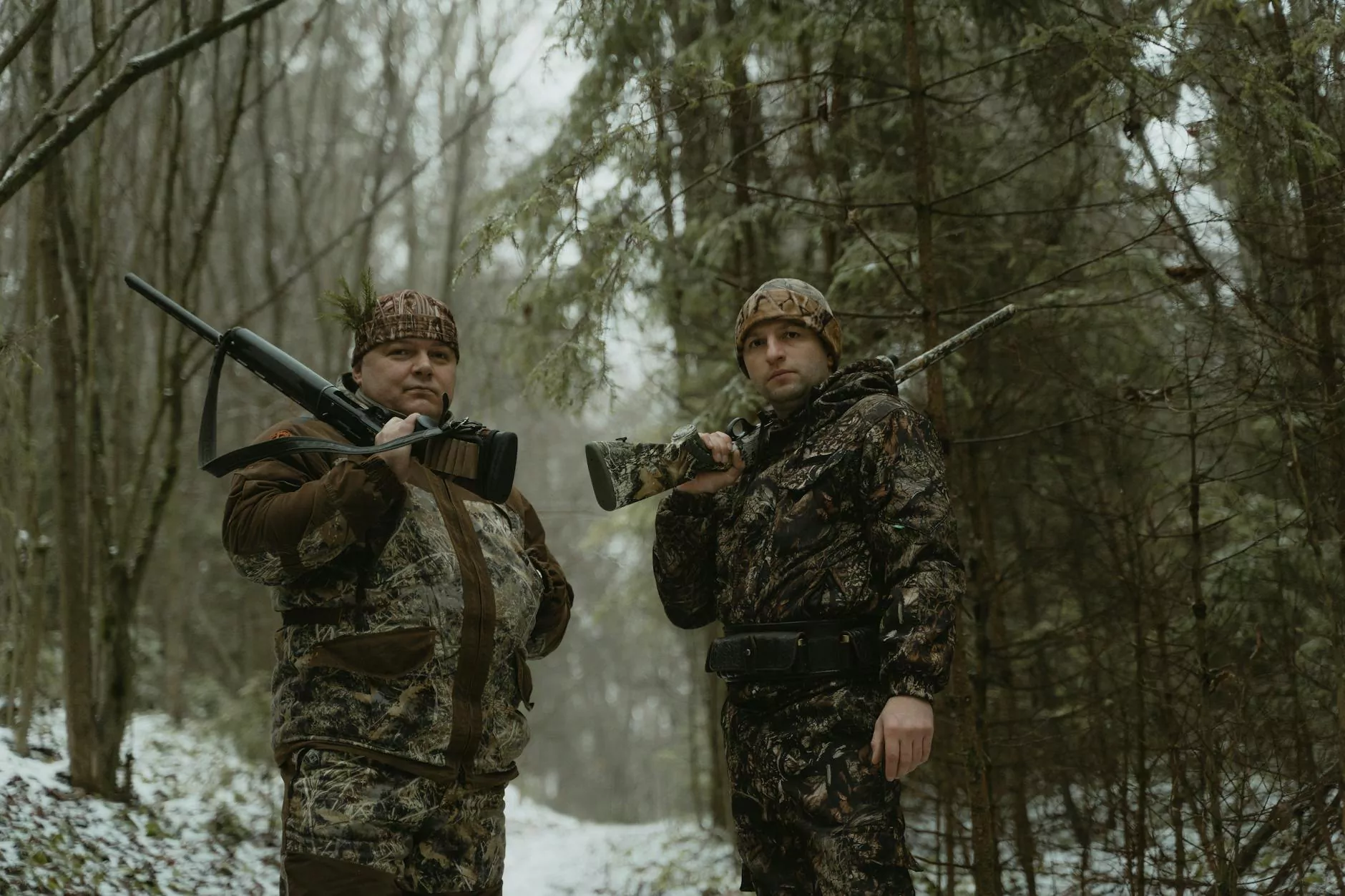 Introduction
Welcome to Guns 4 USA, your trusted source for all your firearm and ammunition needs. In this section, we will discuss our extensive selection of rifle ammunition that caters to different calibers and shooting requirements.
Rifle Ammunition for Every Shooting Adventure
At Guns 4 USA, we understand the importance of finding the perfect ammunition for your rifle. Whether you're a recreational shooter, a hunting enthusiast, or a competitive marksman, we offer a diverse range of rifle ammo to enhance your shooting experience.
Wide Variety of Calibers
No matter the caliber of your rifle, we have you covered. Our catalog features rifle ammunition in popular calibers such as .223 Remington, .308 Winchester, 6.5mm Creedmoor, and many more. Finding the right ammo for your rifle has never been easier at Guns 4 USA.
Premium Brands and Reliable Performance
At Guns 4 USA, we prioritize quality and reliability. That's why we stock rifle ammunition from reputable brands known for their exceptional performance and consistency. Brands like Federal Premium, Winchester, Hornady, and Remington are just a few examples of the top-notch products we offer.
Types of Rifle Ammunition
Rifle ammunition is designed for specific shooting purposes. Here are some popular types of rifle ammo you can find at Guns 4 USA:
1. Full Metal Jacket (FMJ)
Full Metal Jacket ammunition is a go-to choice for target practice and plinking. Its design ensures reliable feeding and minimal fouling, making it ideal for extended shooting sessions at the range.
2. Hollow Point (HP)
Hollow Point ammunition is primarily used for self-defense and hunting. The hollow cavity expands upon impact, creating a larger wound channel and delivering maximum stopping power.
3. Soft Point (SP)
Soft Point ammunition combines a partially exposed lead tip with a lead core bullet design. This configuration enhances controlled expansion, making it a popular choice for hunting medium to large game.
4. Match Grade
For competitive shooters and precision enthusiasts, Match Grade ammunition offers exceptional accuracy and consistency. Its meticulously crafted design ensures tight shot groups and superior performance in matches and tournaments.
Choosing the Right Rifle Ammunition
When selecting rifle ammunition, several factors should be considered:
1. Purpose
Determine the purpose of your shooting activity. Are you planning a hunting trip, participating in a shooting competition, or simply practicing at the range? Each purpose may require a different type of ammunition.
2. Caliber
Ensure that the ammunition you choose matches your rifle's caliber specifications. Using the wrong caliber ammunition can lead to malfunctions and compromised safety.
3. Projectile Weight
Consider the weight of the bullet. Heavier bullets tend to deliver more energy and penetration, while lighter bullets may be better suited for faster velocities and longer-range shooting.
4. Brand Reputation
Opt for ammunition from reputable brands known for their quality control and reliable performance. Researching customer reviews and expert opinions can help you make an informed decision.
Conclusion
At Guns 4 USA, we strive to be your one-stop destination for all your rifle ammunition needs. With our extensive selection, exceptional quality, and competitive prices, we are confident that you will find the perfect ammunition to enhance your shooting adventures. Browse our catalog now and take your rifle shooting to the next level!