Carrying Bags for All Your Firearm Needs
Mar 25, 2018
Apparel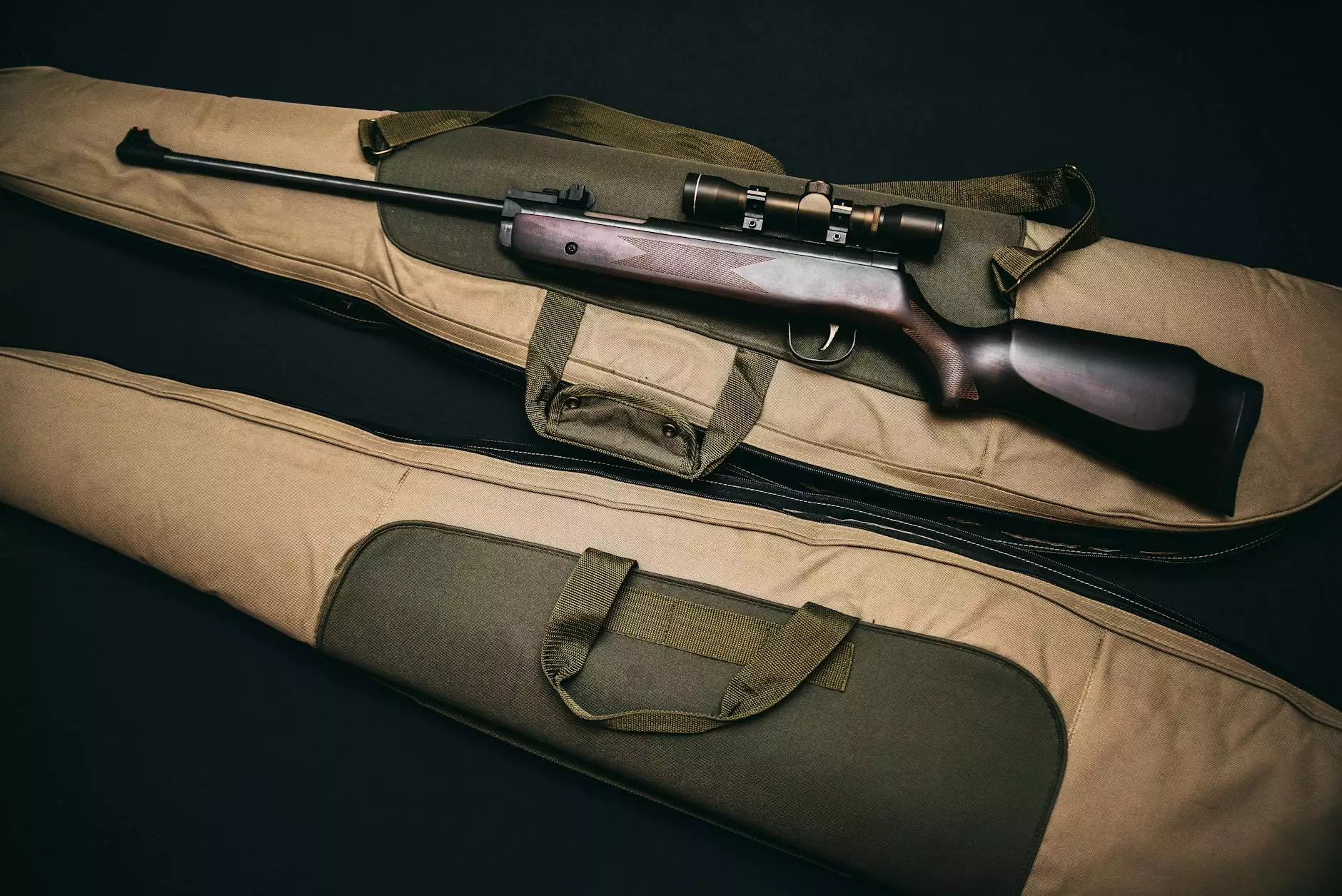 Overview
At Guns 4 USA, your one-stop destination for all your firearm and accessory needs, we offer a wide selection of top-quality carrying bags. Whether you are a firearm enthusiast, a professional shooting competitor, a law enforcement officer, or an avid hunter, our carrying bags provide the perfect solution to securely transport and store your firearms and accessories.
Why Choose Our Carrying Bags?
Durability and Protection
Our carrying bags are designed and built to withstand the rigors of everyday use and provide maximum protection for your valuable firearms. Constructed using high-quality materials such as durable nylon, reinforced zippers, and padded interiors, our bags offer exceptional durability and ensure your firearms stay safe and secure during transport.
Organization and Convenience
With thoughtful design features such as multiple compartments, adjustable dividers, and accessory pockets, our carrying bags offer excellent organization options for your firearms and accessories. Stay organized and easily access your gear when you need it, whether you're heading to the shooting range, attending a competition, or going on a hunting trip.
Variety and Options
At Guns 4 USA, we understand that our customers have diverse preferences and requirements when it comes to carrying bags. That's why we offer a wide range of styles, sizes, and designs to suit every need. From discreet and compact pistol cases to spacious rifle bags, we have the perfect carrying bag to meet your specific requirements.
Expert Craftsmanship
Our carrying bags are meticulously crafted by skilled professionals who understand the importance of quality and attention to detail. Each bag is designed to provide superior functionality, comfort, and ease of use. We take pride in our craftsmanship and strive to consistently deliver products that exceed our customers' expectations.
Our Carrying Bag Collection
Pistol Cases
Our pistol cases are designed to securely hold and protect your handguns. Available in various sizes and styles, they feature padded interiors and adjustable compartments to accommodate different handgun models and accessories.
Rifle Bags
Our rifle bags offer exceptional protection and convenience for your rifles. With padded sleeves, reinforced handles, and shoulder straps, these bags make it easy to transport your rifles to various shooting locations while ensuring their safety.
Shotgun Cases
For shotgun enthusiasts, we offer a range of shotgun cases that provide optimal protection and portability. These cases feature rugged exteriors, soft interior lining, and secure closures to keep your shotguns safe during transportation.
Tactical Backpacks
If you need a versatile solution for carrying multiple firearms and accessories, our tactical backpacks are the perfect choice. These backpacks are designed with specialized compartments, MOLLE webbing, and adjustable straps to allow for easy customization and comfortable carrying.
Discover the Perfect Carrying Bag for Your Needs
At Guns 4 USA, we understand that choosing the right carrying bag is crucial for firearm enthusiasts and professionals alike. That's why we offer a comprehensive collection of high-quality carrying bags designed to meet the diverse needs of our customers.
Explore our website to find the perfect carrying bag for your firearms and accessories. Our user-friendly interface, detailed product descriptions, and high-resolution images will help you make an informed decision. Get the best protection, organization, and convenience for your firearms with our exceptional carrying bags.
Conclusion
When it comes to carrying bags for firearms and accessories, Guns 4 USA stands out as a leading provider of top-quality products. Our commitment to durability, organization, variety, and expert craftsmanship sets us apart from the competition.
Visit Guns 4 USA today and discover the perfect carrying bag that meets your needs. Take your firearms transportation and storage to the next level with our exceptional carrying bags.