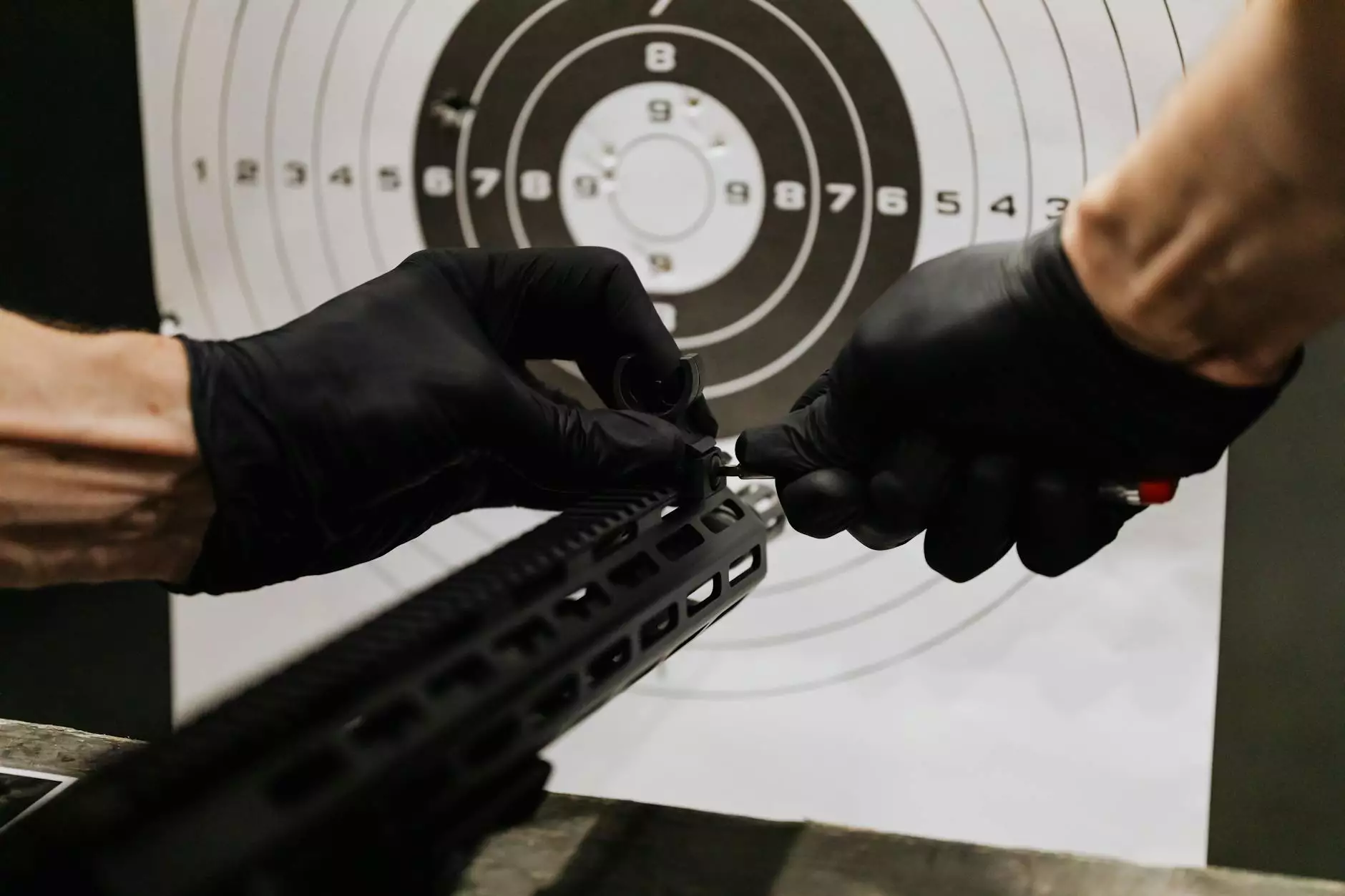 Introduction
Welcome to Guns 4 USA, a leading provider of firearms and accessories. In this section, we present our wide range of bore sighters designed to enhance your shooting experience. With our high-quality products, you can achieve precise firearm sighting, improving your accuracy and overall performance in the field.
Why Choose Bore Sighters?
When it comes to firearms, accuracy is key. Bore sighters are indispensable tools that aid in aligning the firearm's sights with its bore, allowing for precise aiming and reliable shot placement. At Guns 4 USA, we understand the importance of accuracy, and that's why we offer a comprehensive selection of top-notch bore sighters.
The Benefits of Using Bore Sighters
1. Enhanced Accuracy
With a quality bore sighter, you can achieve improved accuracy right from the start. By aligning your firearm's sights with its bore, you reduce the chances of misalignment and increase the likelihood of hitting your target with precision.
2. Time and Ammo Savings
By utilizing bore sighters, you save valuable time and ammunition. Instead of spending numerous rounds to fine-tune your sights, a bore sighter significantly reduces the effort required. You'll be able to sight in your firearm faster and with fewer shots, allowing you to get back to shooting sooner.
3. Ease of Use
Bore sighters are user-friendly tools that can be easily used by both seasoned shooters and beginners. With clear instructions and intuitive designs, our bore sighters ensure a hassle-free sighting process, even for those who are new to firearms.
Our Bore Sighter Collection
At Guns 4 USA, we offer an extensive collection of bore sighters, catering to different firearm types and calibers. Whether you own a rifle, pistol, shotgun, or any other firearm, we have the perfect bore sighter to meet your needs.
1. Rifle Bore Sighters
Our rifle bore sighters are precision-engineered to align your rifle's sights with the bore, establishing the foundation for accurate shooting. With a variety of options available, including laser bore sighters and magnetic bore sighters, you'll find the ideal tool for your specific rifle.
2. Pistol Bore Sighters
For handgun enthusiasts, we offer a range of pistol bore sighters to streamline the sighting process. With these compact and easy-to-use tools, you can quickly and effectively align your pistol's sights, ensuring your shots hit the mark every time.
3. Shotgun Bore Sighters
Shotgun owners can benefit from our specialized shotgun bore sighters. These tools are designed to optimize shot pattern placement, enabling improved accuracy and tighter groupings.
Choosing the Right Bore Sighter
Selecting the right bore sighter depends on various factors, such as the type of firearm, caliber, and personal preference. When browsing our collection, consider the following:
1. Compatibility
Ensure that the chosen bore sighter is compatible with your firearm model and caliber. This will ensure accurate alignment, helping you achieve the desired results.
2. Ease of Use
Consider the ease of use of the bore sighter. Look for features such as quick installation, intuitive operation, and clear instructions to simplify the sighting process.
3. Durability
Invest in a durable bore sighter that can withstand regular use and provide long-lasting performance. Look for quality materials and reliable construction to ensure your sighter remains in optimal condition for extended periods.
Upgrade Your Shooting Experience with Guns 4 USA
At Guns 4 USA, we are passionate about offering premium firearms and accessories to enhance your shooting experience. Our bore sighters are meticulously selected to meet the highest standards, ensuring satisfaction for both casual shooters and professionals.
Take advantage of our comprehensive collection and find the perfect bore sighter for your firearms. Enhance your accuracy, save ammunition, and enjoy a streamlined sight-in process with our top-notch products.
Begin exploring our bore sighter collection today and discover how Guns 4 USA can take your shooting skills to new heights.