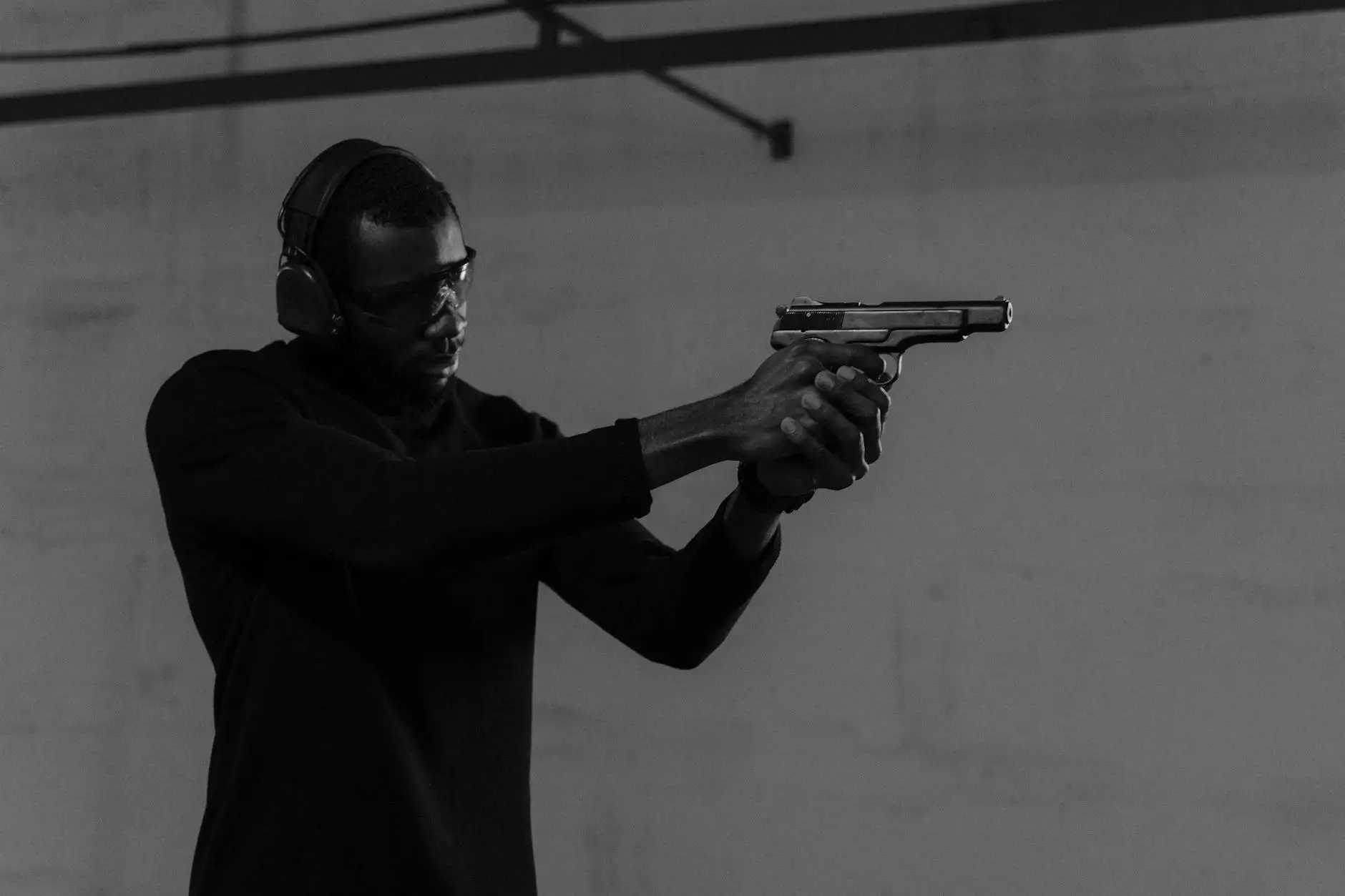 Unleash Superior Power with the DDM4 MK18 PIST 5.56 10.3 BLK#
Welcome to Guns 4 USA, your one-stop shop for premium firearms and accessories. Here, we present the DDM4 MK18 PIST 5.56 10.3 BLK#, a top-of-the-line DD pistol expertly crafted to cater to the needs of gun enthusiasts and professionals alike. This high-performance firearm offers unmatched power, reliability, and precision that sets it apart from the rest in the market.
Designed with Excellence and Precision
At Guns 4 USA, we understand the importance of quality craftsmanship in firearms. That's why we are thrilled to offer the DDM4 MK18 PIST 5.56 10.3 BLK#. This DD pistol boasts exceptional design elements and cutting-edge technology to ensure optimal performance.
Key Features:
Caliber: 5.56mm NATO
Barrel Length: 10.3 inches
Type: Pistol
Color: Black
Part Number: 02-088-01202
Precision, Durability, and Reliability
The DDM4 MK18 PIST 5.56 10.3 BLK# is engineered to deliver unparalleled precision. Its compact barrel length and impressive accuracy make it an ideal choice for tactical operations and close quarters combat.
When it comes to durability, this DD pistol truly stands the test of time. Constructed with high-quality materials, it can withstand rigorous use, ensuring that you can rely on it in critical situations. Whether you're a law enforcement officer or a dedicated enthusiast, the DDM4 MK18 PIST 5.56 10.3 BLK# is built to exceed your expectations.
Superior Handling and Performance
Equipped with advanced features, the DDM4 MK18 PIST 5.56 10.3 BLK# guarantees exceptional handling and remarkable performance. The pistol grip provides a comfortable and secure hold, giving you better control and maneuverability during intense shooting scenarios.
Additionally, the DDM4 MK18 PIST 5.56 10.3 BLK# offers easy customization options, allowing you to personalize it according to your preferences. From rail attachments to optics and accessories, you have the freedom to enhance its capabilities and adapt it to various shooting styles.
Trust in Daniel Defense
As an authorized dealer of Daniel Defense products, Guns 4 USA takes pride in offering firearms from one of the most reputable manufacturers in the industry. Daniel Defense has built a solid reputation for producing top-tier firearms that consistently outperform competitors.
With a focus on innovation and quality, Daniel Defense ensures that each firearm, including the DDM4 MK18 PIST 5.56 10.3 BLK#, undergoes rigorous testing and meets the highest standards of excellence.
Your Source for Top-Quality Firearms
At Guns 4 USA, we are committed to providing our customers with the finest firearms and accessories available. Our vast selection, knowledgeable staff, and dedication to customer satisfaction make us the go-to destination for gun enthusiasts, professionals, and collectors alike.
When you choose the DDM4 MK18 PIST 5.56 10.3 BLK#, you're making a wise investment in a firearm that combines unparalleled performance, reliability, and craftsmanship. Experience the difference for yourself and elevate your shooting capabilities with this remarkable DD pistol.
Order Your DDM4 MK18 PIST 5.56 10.3 BLK# Today
Don't miss out on the opportunity to own the DDM4 MK18 PIST 5.56 10.3 BLK# from Guns 4 USA. Place your order today and get ready to take your shooting experience to the next level.
For more information or assistance, feel free to contact our knowledgeable team who are always ready to help you make the right choice.