Tactical Medicine - Guns 4 USA
Jan 4, 2020
Apparel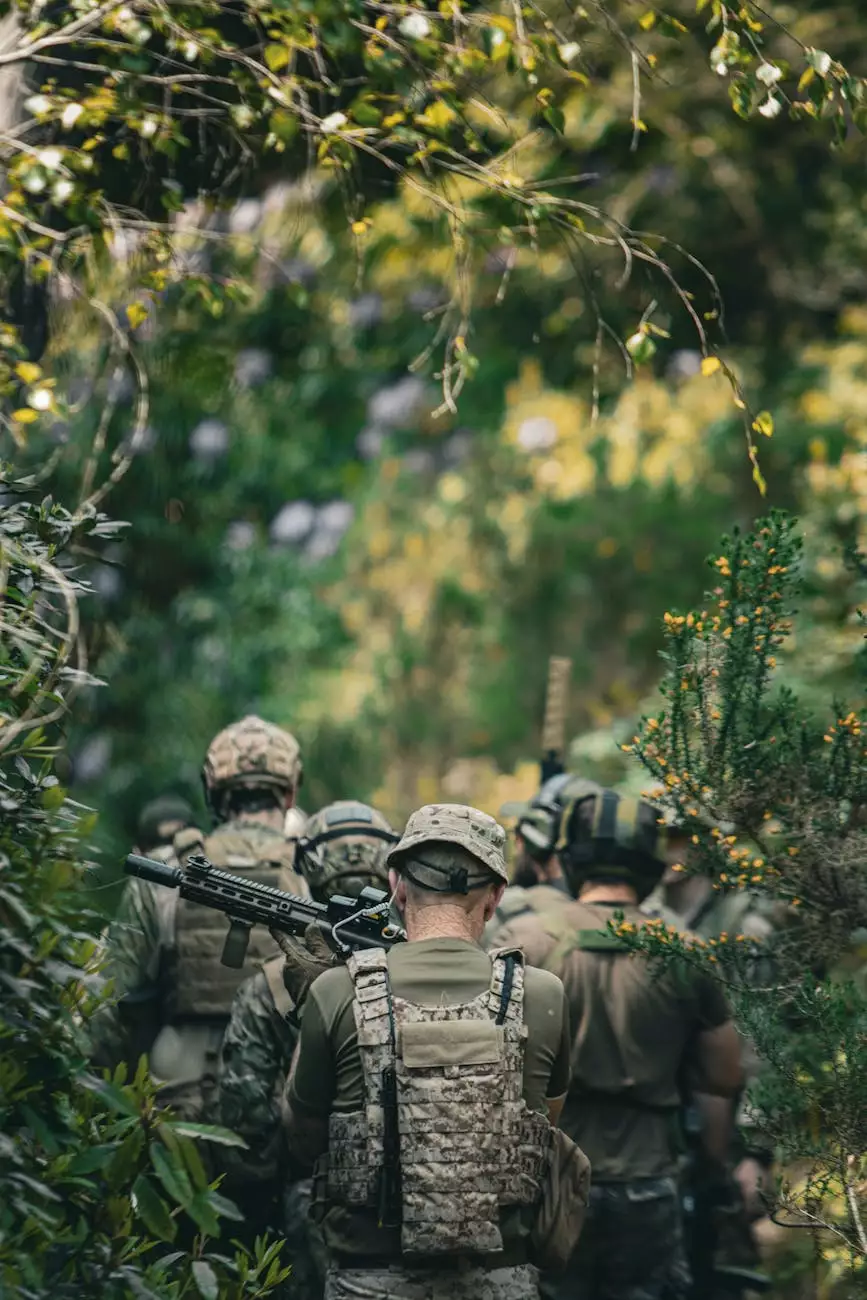 Introduction
Welcome to the world of tactical medicine brought to you by Guns 4 USA. If you are looking for comprehensive, high-quality products and supplies for your tactical medical needs, you have come to the right place. Our extensive collection is designed to meet the demands of professionals in the field, including military personnel, law enforcement agencies, and first responders. With our commitment to providing top-notch equipment, you can trust Guns 4 USA for all your tactical medicine requirements.
Why Choose Tactical Medicine?
Tactical medicine plays a crucial role in situations where immediate medical attention is required in challenging and high-risk environments. Whether it's a combat zone, emergency response scenario, or disaster-stricken area, tactical medicine professionals need specialized equipment and supplies to provide effective medical care. At Guns 4 USA, we understand the importance of reliable and high-quality products that can withstand the demands of such critical situations.
Our Range of Products
With Tactical Medicine as our focus, Guns 4 USA offers an extensive collection of equipment and supplies to support professionals in the field. Our range includes:
Trauma Kits: Browse our selection of trauma kits designed to provide immediate medical care for severe injuries. These kits contain essential supplies such as bandages, tourniquets, splints, and more.
Medical Instruments: Discover a wide variety of medical instruments that are specifically designed for tactical medicine. From versatile forceps and scissors to specialized surgical instruments, we have you covered.
Respiratory Support: Explore our range of respiratory support equipment, including ventilators, oxygen cylinders, and masks. These vital tools ensure proper breathing support in challenging situations.
Hemorrhage Control: Find effective solutions for controlling bleeding with our assortment of hemostatic agents, pressure dressings, and tourniquets. Quick and efficient hemorrhage control is critical in tactical medicine.
Experienced Support and Guidance
At Guns 4 USA, we not only provide high-quality products but also aim to support our customers with their tactical medical journey. Our team of experts is available to assist you in choosing the right equipment based on your specific needs. We understand the importance of personalized guidance, especially when it comes to tactical medicine, where every second counts.
Quality Assurance
Quality is our utmost priority at Guns 4 USA. We ensure that all the products in our collection meet the highest industry standards. We work with renowned manufacturers who share our commitment to excellence. Each item undergoes rigorous testing to ensure its reliability, durability, and effectiveness in demanding environments.
Conclusion
When it comes to tactical medicine, trust Guns 4 USA to provide you with the best equipment and supplies available in the market. Our comprehensive collection, experienced support, and unwavering commitment to quality make us the go-to choice for all your tactical medicine needs. Browse our website today and equip yourself with the tools required to save lives in critical situations.