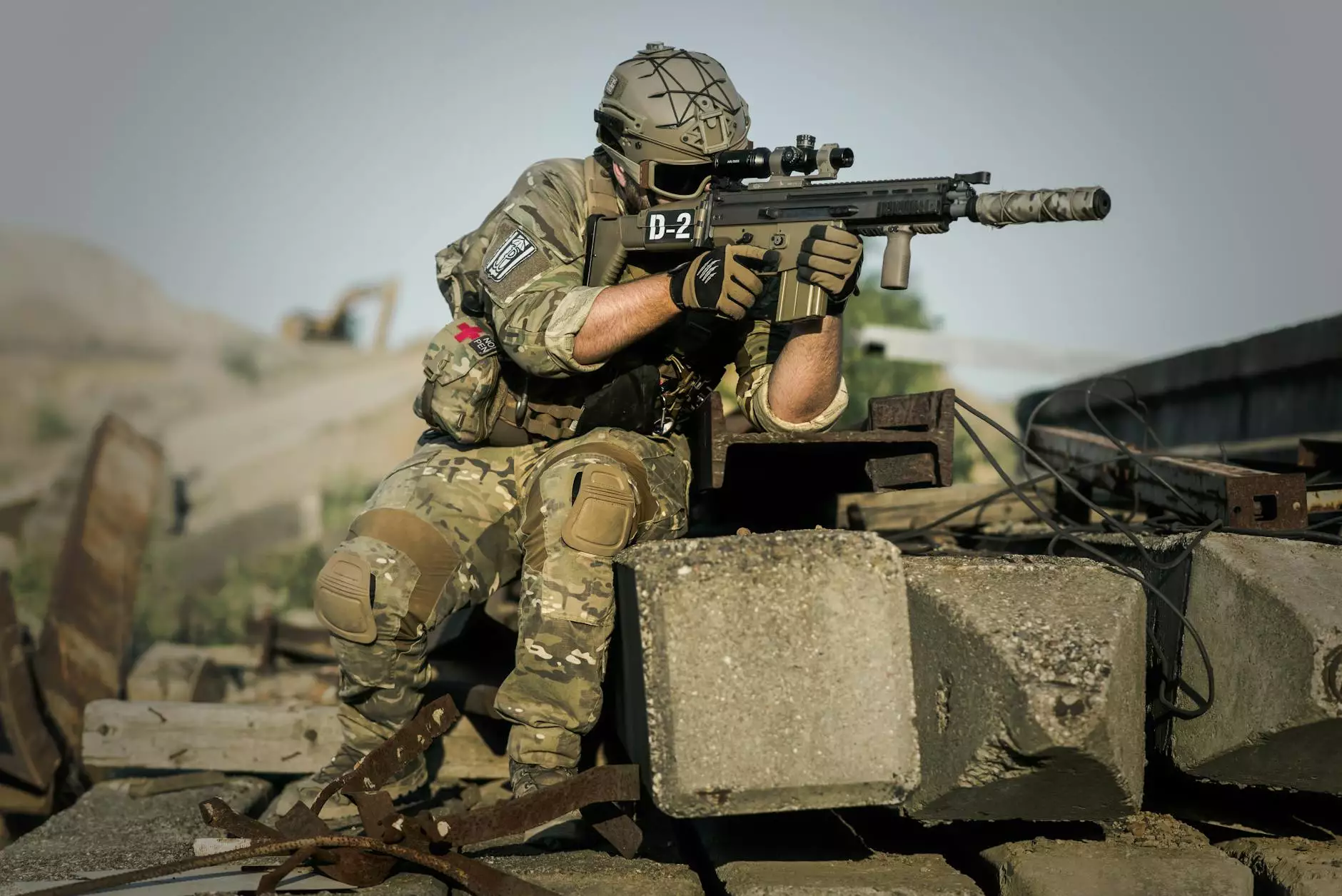 Enhance Your SIG MPX/MCX Firearms with High-Quality Gun Parts
Welcome to Guns 4 USA, your trusted destination for a wide range of high-quality gun parts. If you are a proud owner of SIG MPX/MCX firearms, our extensive selection of parts is designed to help you customize, maintain, and upgrade your firearms to best suit your needs.
Unparalleled Selection of SIG MPX/MCX Parts
At Guns 4 USA, we take pride in offering an unparalleled selection of SIG MPX/MCX parts. Whether you are looking for barrels, triggers, handguards, magazine extensions, or any other specific parts, we have you covered. Our comprehensive inventory ensures that you can find everything you need in one convenient place.
Barrels
Upgrade the performance of your SIG MPX/MCX firearms with our premium barrels. We stock a variety of lengths, materials, and finishes to suit different shooting preferences. Choose from stainless steel, chrome-lined, or carbon fiber options to enhance accuracy, durability, and overall shooting experience.
Triggers
Enhance the trigger pull of your firearms with our wide range of high-quality triggers. Our selection includes single-stage, two-stage, and flat-face triggers, each offering a unique feel and improved performance. Experience smoother and more precise trigger control for enhanced accuracy and better shooting results.
Handguards
Upgrade the look and functionality of your SIG MPX/MCX firearms with our stylish and durable handguards. Our handguards are available in various lengths and designs, allowing you to customize the aesthetics and ergonomics of your firearms. Whether you prefer M-Lok, KeyMod, or Picatinny rail attachments, we have the perfect handguard to suit your needs.
Magazine Extensions
Maximize your shooting capacity with our magazine extensions. Our selection of extended magazines offers increased round count, ensuring you have more shots at your disposal without the need for frequent reloading. Made from premium materials, our magazine extensions are built to withstand rigorous use and provide reliable feeding.
Why Choose Guns 4 USA for SIG MPX/MCX Parts?
1. Quality and Reliability
When it comes to gun parts, quality and reliability are of utmost importance. We understand that your firearms need to perform consistently and safely. At Guns 4 USA, we source our SIG MPX/MCX parts from reputable manufacturers known for their craftsmanship and attention to detail. Rest assured, each part in our inventory meets the highest industry standards.
2. Knowledgeable Staff
Our team of experienced professionals is ready to assist you with any inquiries or concerns you may have. They possess in-depth knowledge about SIG MPX/MCX firearms and can provide expert advice on parts selection, compatibility, and installation. Count on our staff to guide you towards the right choices, ensuring optimal performance and customer satisfaction.
3. Convenient Online Shopping
Shopping for SIG MPX/MCX parts has never been easier. Our user-friendly online platform allows you to browse our extensive inventory, compare products, and make informed decisions from the comfort of your home. Enjoy the convenience of having your chosen parts shipped directly to your doorstep.
4. Serving Las Vegas and Surrounding Areas
Guns 4 USA is proud to serve the Las Vegas community and surrounding areas. Whether you are a seasoned shooter or a novice gun enthusiast, we are committed to meeting your needs with exceptional customer service and top-notch products. Visit our store or explore our online catalog to discover the best SIG MPX/MCX parts available.
Upgrade Your SIG MPX/MCX Firearms Today
Unlock the full potential of your SIG MPX/MCX firearms with high-quality gun parts from Guns 4 USA. Browse our extensive selection, find the perfect upgrades, and take your shooting experience to the next level. We are dedicated to providing you with outstanding products, expert guidance, and a seamless shopping experience. Shop with us today and elevate your firearms to new heights.