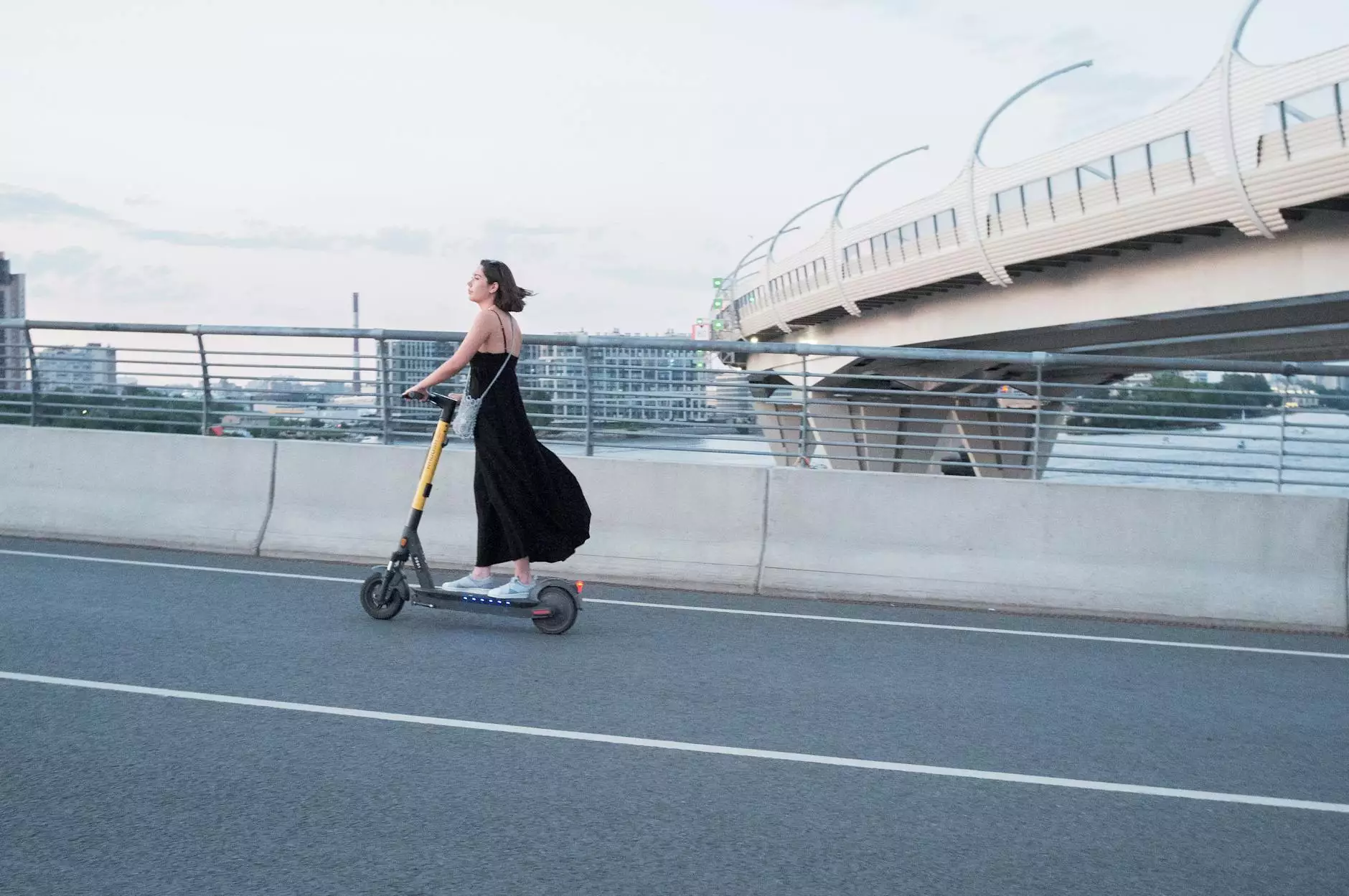 Introduction to Electric Unicycles
Electric Unicycles, also known as EUCs, are innovative personal transportation devices that have gained popularity in recent years. At Guns 4 USA, we are proud to offer a wide range of high-quality EUCs that empower individuals to experience the freedom of self-balancing mobility.
Why Choose EUCs?
EUCs provide a unique and thrilling riding experience that is unmatched by other modes of transportation. With their compact size and agile maneuverability, EUCs offer a level of convenience and flexibility that traditional vehicles cannot match. Whether you're commuting to work, exploring urban landscapes, or simply enjoying a leisurely ride, EUCs open up a world of possibilities.
Join the EUC Community
When you choose Guns 4 USA as your EUC provider, you gain access to a vibrant and supportive community of EUC enthusiasts. Our dedicated team is passionate about EUCs and is always ready to offer advice, share experiences, and help you make the most out of your EUC journey. Join our community today and become a part of the growing EUC movement!
Benefits of Riding an EUC
1. Convenient and Eco-Friendly
By riding an EUC, you contribute to a greener environment. EUCs are powered by electricity, making them an eco-friendly alternative to gas-guzzling vehicles. Additionally, their compact size allows for easy storage and hassle-free transportation, eliminating the need for parking woes.
2. Health and Fitness
Riding an EUC is not just fun; it's also a fantastic way to stay active. Balancing on the EUC engages core muscles, improves balance, and enhances overall fitness. Whether you're looking to incorporate exercise into your daily routine or simply enjoy the benefits of an active lifestyle, riding an EUC can help you achieve your health goals.
3. Cost-Effective Transportation
EUCs are incredibly cost-effective when compared to traditional vehicles. With zero fuel expenses and minimal maintenance requirements, owning an EUC can save you a significant amount of money in the long run. Say goodbye to rising fuel prices and hello to a more affordable and budget-conscious mode of transportation.
Choosing the Right EUC
At Guns 4 USA, we understand that choosing the right EUC is essential for a satisfying riding experience. With our extensive selection of top-tier EUC brands and models, we ensure that you'll find the perfect fit for your needs and preferences. Our expert staff is always available to provide guidance and help you make an informed decision.
1. Versatility and Range
Consider the range and versatility of the EUC you are interested in. Factors such as battery life, maximum speed, and terrain compatibility play a crucial role in determining which EUC is right for you. Whether you're looking for a model suitable for shorter commutes or an EUC designed for long-distance adventures, Guns 4 USA has you covered.
2. Safety and Durability
When it comes to EUCs, safety is paramount. Ensure that the EUC you choose comes equipped with essential safety features such as built-in lights, reliable braking systems, and sturdy construction. At Guns 4 USA, we prioritize your safety and only offer EUCs that meet our stringent quality standards.
Start Your EUC Journey with Guns 4 USA Today
Embrace the future of personal transportation with an EUC from Guns 4 USA. Whether you're a seasoned rider or new to the world of EUCs, our diverse range of products and unwavering commitment to customer satisfaction ensure that you'll enjoy every moment of your EUC journey. Experience the thrill of self-balancing mobility and discover a new way to ride with Guns 4 USA!
Contact us today to learn more and explore our collection of high-quality EUCs.
Disclaimer: Please ensure you follow your local traffic regulations and wear appropriate safety gear when riding an EUC.